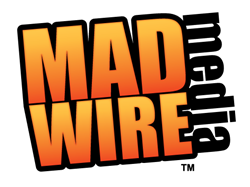 Loveland, CO (PRWEB) September 17, 2013
Americans spend a lot of time shopping. Whether in a store, on a website or through a mobile device, consumers' demand for the right to look as much as they want seems just as strong, if not stronger, than the urge to buy. Online search traffic moves quickly while "just looking." Roughly 97 percent of visitors leave a company's website without buying anything.
Yet just because a customer didn't buy today doesn't mean they won't buy tomorrow or the next day. The inbound marketing agency professionals at Madwire Media have a deep understanding of search traffic patterns, and the ways in which advertising builds trust in the minds of consumers. Madwire Media introduced its Retargeting Ads™ program to allow businesses to market to those 97 percent of online visitors who are "just looking" at a client's website, so they can come back and buy, or convert, at a later date.
The Retargeting Ads™ program increases brand awareness, market share, online visits and sales. This program is a remarketing effort that helps Madwire Media clients bring back about 15 percent of online visitors to make a purchase. Retargeting Ads™ brings customers back to a business website by marking or tagging online visitors, and then advertising online to those same visiting customers after they have left.
The effectiveness of this strategy is especially useful for small businesses stretching their marketing dollars. As a full-service creative marketing agency, Madwire Media serves many small- and medium-sized businesses. Retargeting Ads™ produce additional sales at a 75 percent lower cost compared to initial marketing efforts, improving the overall ROI for the client. A company may have already made an investment to bring visitors to a website, but retargeting markets to those same visitors in a different manner.
Retargeting Ads™ employs lower-cost media in a specifically targeted way using consumer intent data. Consumers who have already shown interest in products or services of an advertiser will see banner ads advertising the company's products or services multiple times while browsing online. In this way even small banner ads become powerful marketing tools. Traffic to the website of the advertising business will increase exponentially, because as visitors are tagged for remarketing, site visits also increase, by 300 to 400 percent as time goes on.
About:
Madwire Media is a 360° inbound digital marketing and design firm in Loveland, Colorado offering innovative marketing technologies for small businesses with a global reach. Madwire was founded in 2009 and has grown exponentially since its founding. For more information about Madwire Media and its innovative marketing solutions, please visit http://www.madwiremedia.com.