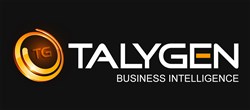 With the Talygen Project Management module, communication is always smooth and open. Coordinating complex projects becomes simpler and more convenient thanks to these features.
Palo Alto, CA (PRWEB) September 16, 2013
Project management has always been a challenge for businesses. It involves a lot of communication and collaboration, not to mention balancing several moving parts and timetables at the same time. Fortunately, Talygen, the world leader in Business Management Automation, offers a project management tool that enables companies to easily track and manage projects.
Created with every manager and team member in mind, Talygen's Web Based Project Management Software improves efficiency and productivity on every level of the project management process, from planning and organization, to tracking, collaboration, and even billing.
"Managers, employees, and even business clients will all benefit from Talygen's Project Management Tool," stated Harold Saini, Chief Program Manager of Talygen. "It covers every phase and aspect of project management and it works seamlessly with the rest of our products."
The key features and benefits of the Talygen Project Management tool include:

The ability to plan, organize, and manage multiple projects from one convenient location
Time tracking and cost maintenance to monitor and measure productivity and expenses
Team interaction and communication via message boards, file sharing, and screenshots
Safe and secure cloud storage for uploading, storing, and sharing documents
The capability to generate, review, export, and print spreadsheets, PDFs, and reports
The ability to create and group tasks within a single project for fast and efficient task completion
A full list of features can be viewed at: http://talygen.com/Project-Management-Tool.
Time and Cost Management Features
The Talygen Project Management software provides all the necessary features to track progress and ensure that projects are completed on time, on target and within the allocated budget.
Aside from letting users establish start and end dates, it also has a time tracking function that enables managers to assess how time is spent on each task. This allows them to track productivity and see what they need to do to improve it. The tool also makes it possible for business owners and managers to see what team members are doing at any given point in the day, thus giving them valuable information on the performance and efficiency of each individual.
What's more, Talygen's time tracking functions go hand-in-hand with its cost management features, allowing managers to monitor and allocate resources effectively. Aside from being able to set or estimate amounts, users can also create milestones and generate invoices against them.
"Talygen's time and cost management features don't just let users track how resources are spent, they also provide tremendous insights on what companies can do to boost productivity and improve costs," added Saini.
Seamless Collaboration with Team Members
Communication and collaboration between team members are made easy with Talygen's Project Management tool that comes complete with message boards, file sharing, and screenshot review functions.
Managers, team members, and even clients can all collaborate or converse within the software, thus keeping communication lines instant and transparent. And since users can also upload, view, and share various files or reports, everyone working on a project can get up to speed quickly and easily.
"With the Talygen Project Management module, communication is always smooth and open. Coordinating complex projects becomes simpler and more convenient thanks to these features," mentioned Saini.
About Talygen
Talygen is the worldwide leader in Business Management Automation. Talygen's integrated suite of services and processes allows Businesses to manage all of their core workflows via our cloud-based Software as a Service (SaaS) application. Talygen allows companies to automate, regulate and enforce their corporate processes. Talygen empowers businesses and their employees to manage the full set of corporate tasks without having to install specialized software for each of them. With its wide variety of features, easy to use concepts and enhanced functionality, it allows end to end process management and seamless communication between all stakeholders in a project or business. In today's competitive business environment, successful Companies are constantly challenged with managing the entire life cycle of a project efficiently and transparently. With Talygen, companies now have more ways than ever to make that happen.
Press Contact:
Talygen, Inc.
Harold Saini
(650) 800-3850
228 Hamilton Avenue 3rd Floor
Palo Alto California 94301
Media (at)Talygen (dot) com
http://www.Talygen.com