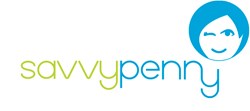 We are thrilled to be part of this outstanding initiative that allows us to help those often neglected members of our community. To give people their lives back is the greatest gift we can give and we are humbled and honored to be a part of that
(PRWEB) September 18, 2013
Reassuring once more its dedication to the community Savvy Penny was the proud sponsor of a hole in the second annual Back on My Feet NYC Golf Outing that took place in the Arcola Country Club in Paramus, New Jersey on September 9th. The fundraising golf tournament was organized by Back on My Feet (a nonprofit organization that uses running to help the homeless make real changes in their lives) and was held in honor of Nicholas D'Agostino III, President and CEO of D'Agostino Supermarkets, a grocery chain with 14 stores in the New York area pioneering the used of the cutting edge, in-store digital couponing and advertising system developed and implemented by Savvy Penny.
Following the principles of quality, service and innovation D'Agostino Supermarkets is the first retailer in the state of New York to incorporate this spearhead technology offered by Savvy Penny and tailored to enhance the purchasing experience of the consumer by providing a practical, simple and easy to use way to interact and redeem coupons where it matters more: right at the point of purchase and without having to sort, clip, print or download. The Savvy Penny system was launched in the fall of 2012 in two D'AG stores located in the Greenwich Village, resulting in an outstanding response with the consumers who immediately adopted the system as their preferred way of saving money and time without the hassle of traditional couponing methods. The system had expanded to two other stores located in 966 1st Avenue and 1031 1st Avenue and will be installed soon in the remaining ten stores.
In the recent months, Savvy Penny has implemented an Android application to make the already simple process even simpler and is currently working on the App for the iPhone platform. The application includes a feature that allows consumers to obtain the list of all D'AG locations where the system is currently operating for customers to visit, save and enjoy.
In an effort to give back to the community that has opened its doors to Savvy Penny, the organization is pleased to support Nicholas D'Agostino and the Back on My Feet Foundation. "A company cannot be truly successful without recognizing its social responsibility," said CEO Biff Nugent. "We are thrilled to be part of this outstanding initiative that allows us to help those often neglected members of our community. To give people their lives back is the greatest gift we can give and we are humbled and honored to be a part of that."
On that same note, Back on My Feet's Founder and CEO Anne Mahlum says in a statement published on their website "with support from corporations, individuals and the community, back on my feet offers second chances that lead to independent lives." The foundation attributes the successful launch of each of its chapters to the participation and involvement of national and local partners like D'Agostino and Savvy Penny and to the running community in general.
The tournament concluded successfully under beautiful weather, raffle prizes (including a golf simulator and a Stacey Lewis signed pin flag) and a silent auction with big ticket items like a Phil Mickelson signed pin flag and a round of golf for a foursome at the Hilton Head in South Carolina. One thing is for certain, with this winning team of sponsors, honorees and nonprofit foundations with an environmental and communal conscience the people of New York will never be running on empty.

About Savvy Penny
Savvy Penny was founded in August 2009 and is located in Plantation, Florida. The collective team brings experience from NASA, Motorola, AT&T, HBO, Sony Ericsson, IBM, MCI, Bank Atlantic, Pepsi Cola and others. Their expertise includes software and technology development, software implementation, sales and marketing. The company's board and their advisors include individuals with successful track records in mergers and acquisitions, private equity and entrepreneurial ventures. Savvy Penny is a unique, patented coupon and advertisement system designed for retailers to deliver in-store promotions to their customers at the moment of product selection. Customers register for free at the kiosks located at the stores' entrance using their mobile phone number, select the coupons they would like to use and redeem them at the cash register. For further information visit http://www.savvypenny.com
About Back on My Feet
Back on My Feet (BoMF) is a national nonprofit organization that uses running to help those experiencing homelessness change the way they see themselves so they can make real change in their lives that results in employment and independent living. The organization's mission is not to create runners within the homeless population, but to use running to create self-sufficiency in the lives of those experiencing homelessness. The program's success is measured by how many Members achieve independence through employment and housing. For further information visit http://www.nyc.backonmyfeet.org.
About D'Agostino Supermarkets
The supermarket chain is owned and operated by the D'Agostino family. Nicholas D'Agostino, Jr. is the chairman and his son, Nicholas D'Agostino, III is the President and CEO. They guarantee all their products and provide the superior customer service whether it is in their stores or online grocery shopping service. For further information visit http://www.dagnyc.com.