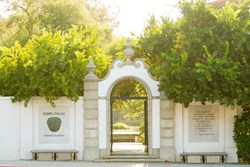 Just as any published book is owned and copyrighted by its author, Curtis' photographs are a form of intellectual property. The question is whose property are they?
Claremont, CA (PRWEB) September 16, 2013
Ethnologist and photographer Edward S. Curtis resorted to controversial practices while documenting the traditions of Native American tribes in Canada and the U.S. western frontier in the early 20th century. For instance, he often placed wigs on Native Americans as he staged photos of them to create an "authentic" image.
In one image, he photographed a father and son in their tepee sitting next to the family alarm clock. Eager to document the customs of indigenous peoples, Curtis retouched that still image and removed the clock. Over the years, some have questioned whether Curtis was a legitimate ethnologist due to the fact that he manipulated his subjects and their surroundings.
Many researchers, however, believe his images – or photogravures – offer a historic glimpse into the lives of more than 100 tribes. An extensive online archive of Curtis' work – amounting to more than 2,000 still images and 22 recordings of tribal songs – has recently launched as a free digital book for use in classrooms. The scholarly book "Performing Archive: Edward S. Curtis + "the Vanishing Race" is the culmination of a three-month project that consolidated the holdings of several major archives of Curtis' work, including those at the U.S. Library of Congress, Smithsonian Institution, Northwestern University, University of Indiana, Bloomington and The Claremont College's Honnold/Mudd Library. This effort was part of a Mellon Foundation grant that supported a larger digital humanities initiative at the Claremont University Consortium.
Scripps College Assistant Professor of English Jacqueline Wernimont, who oversaw the project, says the digital book is designed to help students better understand the complicated legacy of Curtis' work.
"Though Curtis' place in the history of photography and ethnography remains a topic of debate, his work is important for those interested in the history of photographic and sonic technologies and represents a major historical record of engagement with Native Americans at the turn of the 20th century," Wernimont says.
Already, high schools, universities and colleges have adopted the interactive book, which authors hope will continue to evolve. "We see this as an archive in development and actively encourage others to contribute contextual and critical materials," Wernimont says.
Scripps College students Amy Borsuk '14 and Beatrice Smith '14 contributed to the online project by adding contextualized essays of Curtis' work. Graduate Fellows David S. Kim of the University of California, Los Angeles and Heather Blackmore of the University of Southern California also wrote essays. In addition, independent scholar Ulia Gosart researched how Native American tribes and nations and the U.S. government have attempted to regulate and protect usage of sacred photographs of Native Americans.
As researchers began their collaboration, they realized they needed clarification as to how intellectual property applied to Curtis' images, since they are in the public domain, but often depict cultural rituals.
"Just as any published book is owned and copyrighted by its author, Curtis' photographs are a form of intellectual property. The question is whose property are they?" Wernimont says.
What researchers discovered was that "not only are indigenous materials left unprotected under copyright, meaning that little or no legal action can be taken if misuse occurs, but also that indigenous property becomes part of public domain," according to the book. The project's team developed a comprehensive resource for other scholars and authors facing a similar situation.
"The goal of the research, and any legal reform that could arise, is to give Native Americans representation within the U.S. legal system, whereas now the offenses made against Native American tribes in terms of misuse of property fall outside of legal protection," according to the authors of the "Vanishing Race."
Scripps College was founded in 1926 by Ellen Browning Scripps, a pioneering philanthropist and influential figure in the worlds of education, publishing, and women's rights. Today, Scripps is a nationally top-ranked liberal arts college and women's college with approximately 950 students, and is a member of The Claremont Colleges in Southern California. The mission of Scripps College is to educate women to develop their intellects and talents through active participation in a community of scholars, so that as graduates they may contribute to society through public and private lives of leadership, service, integrity, and creativity.