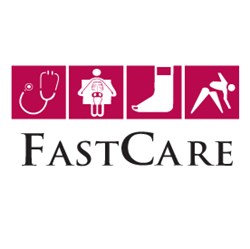 Miami, FL (PRWEB) September 25, 2013
When an employer interviews a candidate for a particular job, there is a list of questions that they can ask, as well as tasks that can be set. The performance of a candidate can be monitored and assessed, and then they will either be deemed suitable for the job or be disqualified from the hiring process. On many levels, it is easy for an employer to look at a candidate's performance and judge whether they are capable of filling the position they have applied for. The employer can also assess the candidate's general demeanor and personality in order to ascertain whether they would be a good fit for the organization. However, there are many aspects of an individual's capability that cannot be assessed within the context of the interview process, in particular, those pertaining to health issues. If a person has a heart defect or a debilitating disease, they may be deemed unsuitable to do the tasks required within the job specification. This is why many employers require prospective candidates to complete a medical assessment before making an offer of employment. A local employer in the Miami area who searches for a walk in clinic in Aventura will usually find that FastCare appears near the top of most local listings.
FastCare, a provider of first-rate urgent care in Miami FL, announces new physical assessment services for employers who need professional assurance that a prospective employee has the appropriate physical fitness for their specific job. For example, a spirometry test can be performed to assess whether the candidate has any lung conditions, an EKG test can determine whether there is any abnormal heart activity, and blood tests can check for other potentially life-threatening conditions. Some jobs require specific physical test certificates, such as the DOT (Department of Transport) physical test that all commercial drivers must undergo. The FDLE (Florida Department of Law Enforcement) also has a physical test that all employees must take before joining the workforce. All these tests can be carried out by one of FastCare's fully qualified physicians. An employer takes a risk when hiring a new employee, so they need as much reassurance as possible regarding the candidate's physical health. By asking the prospective candidate to go to doctors at Aventura at FastCare's Aventura walk-in clinic, an employer can be sure of getting a completely independent and unbiased assessment. They may not feel they can get this from the candidate's own physician. There are many options of locations, as FastCare has a network of walk-in clinics in south Florida. Employers may also choose to send prospective employees to see the doctors in Miami Beach FastCare location.
About FastCare: FastCare is a company specializing in emergency walk-in clinics in south Florida. The company is staffed by fully qualified physicians and is dedicated to providing the very best health care to all its patients. For more information, call 786-923-4000 or visit myfastcare.com