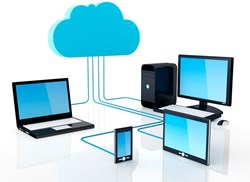 Correctly estimating the source and destination capabilities is a critical step in the migration process, and smoothly executing this comes easily with our experienced and focused support staff
New York, NY (PRWEB) September 16, 2013
Early Monday, leading outsourced hosting support provider Server Sitters CEO Adam Gallant announced to staff and management that the company would be offering complimentary application and farm migrations to all of their clients in North America. The decision comes on the heels of a successful appearance at HostingCon held recently in Austin, Texas.
Some companies working closely recently with Server Sitters expressed a desire to execute only a limited migration of their infrastructure to cloud. This type of data migration involves components that demand high a high level of reliability and availability.
Based on the individual Server Sitters clients hosting needs, the components that need high availability, durability and reliability include central backups, central DNS, and help desk support. Certain application migrations can be extremely problematic when they have to seamlessly function with other various applications. Important things to consider include establishing connections across the internet, setting check points to alert erratic behavior, etc., and this is where the Server Sitters edge really pays dividends.
In a farm migration, all of the clients servers located in a legacy infrastructure are migrated to a unique cloud platform. Such a migration requires a thourough understanding of both source and destination infrastructures.
The majority of Server Sitters clients typically have a minimum of 3 different control panels and 3 different operating systems. Target cloud systems with Server Sitters can be either hosted or private, which presents a wide variety of technologies and migration options to consider.
CEO Adam Gallant said, "Correctly estimating the source and destination capabilities is a critical step in the migration process, and smoothly executing this comes easily with our experienced and focused support staff."
Once again, this is where the Server Sitters advantage really shines.
Server Sitters has over a decade of experience completing a multitude of migrations. Specifically with application migrations, the most common requirements are to replace current backup systems. The challenges involved creating custom scripts to configure the backup process to transfer backup data can often cost hundreds of dollars. Server Sitters is now offering a price match guarantee with any published rate for similar services advertised from other competing outsourced hosting support providers.
For more information about pricing and the rates offered fo data migration services with Server Sitters, simply visit http://www.serversitters.com or call Toll Free: 888-522-3177 to speak with a qualified customer support representative.