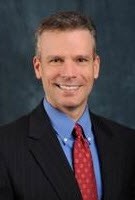 Hit-and-run is a crime and it can carry a prison sentence.
(PRWEB) September 18, 2013
Two road workers were injured by a hit-and-run driver Tuesday morning, as published in the Tampa Bay Times. Victim advocate and personal injury lawyer KC Williams says that the accident was already a tragedy, but became much worse when the driver chose to flee.
The two men were painting a crosswalk at the corner of Dale Mabry and San Carlos Streets when they were hit, according to the Tampa Bay Times (09.11.2013). The car that hit them, a silver Mitsubishi, hopped the curb, cut the corner and ran the men down, according to police.
One of the men, Michael Madson, was hospitalized. The other, Craig Walls, was treated at the scene.
"Road crews work in very dangerous conditions and are constantly exposed to risk from passing vehicles," said Williams, the founder of Williams Law Association, PA. "These accidents are sadly all too common, but when the driver flees the scene it becomes worse for everybody."
"Hit-and-run is a serious crime," said Williams. "Whoever was driving that Mitsubishi has really just made their own situation worse."
Another road worker at the scene chased the car on foot, and was able to get part of its license plate number before losing sight of it, according to police. Williams expressed hope that the driver would be found.
"It's very hard to get away with a hit-and-run in today's world," he said.
About KC Williams:
KC Williams III is the founder and managing partner of Williams Law Association, PA. He has spent his entire career helping individuals and businesses get fair payment from insurance companies – whether from disasters, accidents and injuries, or medical malpractice. He can be contacted at:
Williams Law Association, P.A.
1715 West Cleveland Street
Tampa, FL 33606
877-892-7782