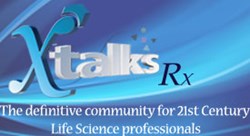 Toronto, Canada (PRWEB) September 18, 2013
Having the right EDC platform in place ensures project efficiency. After all, the goal of an EDC system is to support the unique requirements of its users and enable them to efficiently perform the functions and tasks required for successful project delivery.
It's worth the time and energy to research, upfront, the capabilities the EDC as a typical user requires an excess of 80 hour's reach full proficiency. It is important to make sure research is done thoroughly on the front end, and return on investment (ROI) has been weighed carefully.
In this new webinar, experts will discuss key considerations is implementing and selecting an EDC platform.
Attendees who participate in this Webinar will learn how to:

Identify high-level system and end-user requirements
Evaluate vendors and systems
Eliminate systems that failed to meet high level requirements and re-evaluate the remaining systems
Develop a vendor audit questionnaire that can be sent to the EDC platforms selected for the short list
Identify detailed functional and user requirements
Compare each EDC system against the requirements that it needs
Rank the systems based on how well your requirements are met, putting more weight on more important factors
Complete a detailed company stability assessment of the final chosen vendors
For more information about this event or to register, visit: http://xtalks.com/selecting-the-right-edc-platform.ashx.
Xtalks, powered by Honeycomb Worldwide Inc., is a leading provider of educational webinars to the global Life Sciences community. Every year thousands of industry practitioners turn to Xtalks for access to quality content. Xtalks helps Life Science professionals stay current with industry developments, trends and regulations. Xtalks webinars also provide perspectives on key issues from top industry thought leaders and service providers.
To learn more about Xtalks visit http://xtalks.com/ContactUs.ashx.
Contact:
Karen Lim (416) 977-6555 ext 227
clientservices(at)xtalks(dot)com