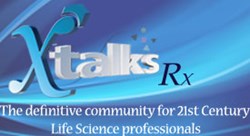 Toronto, Canada (PRWEB) September 19, 2013
Strategic Data Monitoring (SDM) is an innovative monitoring solution that allows CROs to utilize data-driven processes to produce advanced metrics for the better management of clinical trials. SDM practices are aligned to risk-based monitoring conceptually, but is enhanced with the implementation of deep therapeutic expertise, defined processes and unique tools. Evaluation that allows for the development of a fit-for-purpose operational approach that may include targeted source data verification is critical for success.
In this webinar, experts from INC Research and Medidata will explore new approaches that focus on high quality, value-add tasks while ensuring patient safety, data quality and integrity.
Speakers will discuss approaches to implementing innovative technology tools and how life science companies can use technology to implement a strategic monitoring program.
For more information about this event or to register, visit: http://xtalks.com/reduce-site-monitoring-costs.ashx.
Xtalks, powered by Honeycomb Worldwide Inc., is a leading provider of educational webinars to the global Life Sciences community. Every year thousands of industry practitioners turn to Xtalks for access to quality content. Xtalks helps Life Science professionals stay current with industry developments, trends and regulations. Xtalks webinars also provide perspectives on key issues from top industry thought leaders and service providers.
To learn more about Xtalks visit http://xtalks.com/ContactUs.ashx.
Contact:
Karen Lim (416) 977-6555 ext 227
clientservices(at)xtalks(dot)com