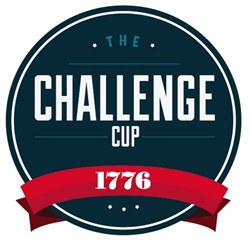 Challenge Cup looks to take the revolution that has taken place in consumer web and bring it to more antiquated and institutional public sector arenas.
Washington, D.C. (PRWEB) September 17, 2013
Today, 1776, an incubator platform located a few blocks from the White House, announced the opening of applications for Challenge Cup, a startup competition spanning 16 cities around the world and culminating in Washington, D.C. to find the world's most promising startups tackling education, healthcare, energy and city challenges.
Washington, D.C. will host the first round of the global competition at 1776 on October 29, 2013, followed by competitions in Chicago at 1871 on November 4, Moscow at Digital October on November 9, and Berlin at Betahaus on November 13. London, Los Angeles, New York and Boston will follow at the end of November through December.
Applications for the Washington DC, Chicago, Moscow and Berlin events are due by October 11th.
Applications for London, New York, Los Angeles and Boston are due October 25th. Startups can apply now to compete in the following categories:

Education: Helping more people receive high-quality education opportunities while reducing costs.
Health: Improving health outcomes while reducing costs.
Energy: Powering expanding populations around the world while reducing harmful side effects.
Smart Cities: Making cities more safe, convenient and sustainable in areas such as transportation, public safety and government services.
To be accepted, companies must be less than three years old, have less than $3M USD in revenue to date, have a scalable product or service already in the market, evidence some level of traction (active users, enterprise customers, or revenue), and have raised less than $1.5M USD in capital.
In each of the 16 cities, one winner will be selected in each of the four categories to compete in a week-long festival in May 2014 in Washington, D.C. The festival will bring together 64 winning startups from around the world—along with corporate partners, investors, policymakers and media—to crown the winner of the Challenge Cup. The top eight finalists will all receive an investment from 1776.
"Challenge Cup looks to take the revolution that has taken place in consumer web and bring it to more antiquated and institutional public sector arenas," said Evan Burfield, co-founder of 1776. "We are thrilled to officially open the competition and start fielding applications in our first eight cities."
As applications commence, 1776 is also pleased to announce that The Aspen Institute Global Alliances Program and U.S. Chamber of Commerce have signed on as Global Partners for the competition. Challenge Cup was launched with a $180,000 grant from the District of Columbia and is being produced in partnership with Tech Cocktail and iStrategyLabs. 1776 is also partnering with Global Accelerator Network, Global Entrepreneurship Week, embassies and trade groups internationally and a global network of incubators to help organize and promote the events in their countries.
"It is an honor to have the esteemed Aspen Institute, U.S. Chamber of Commerce, Global Accelerator Network and Global Entrepreneurship Week supporting Challenge Cup," said Donna Harris, co-founder of 1776. "Our global partners will be integral to our outreach to startup hubs across the globe and their entrepreneurial and startup savvy thought leadership will be a tremendous asset to all who compete and take part in the competition."
About Challenge Cup
Challenge Cup is a global competition to identify and celebrate the most promising startups tackling the biggest challenges. Startups with the potential for transformative solutions in areas of global importance will compete in regional competitions in 16 cities around the world from October 2013 through March 2014.
Challenge Cup will conclude with a festival in Washington, D.C. in May 2014 during which the finalists from the regional competitions will compete for the final Challenge Cup. The festival will also include themed meetups, a policy day, and other community events. For more information, visit: challengecup.1776dc.com
About 1776
1776 is a major initiative focused on helping entrepreneurs seeking to reinvent our lives as citizens. Located just blocks from the White House, 1776 convenes and accelerates startups from around the world by connecting them to the political, intellectual, social and financial capital that make Washington, D.C. unique. Visit http://www.1776dc.com or @1776dc on Twitter for more information.