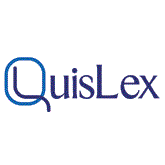 The role of the General Counsel exists to manage and mitigate risk for the company. We look forward to discussing how GCs can implement a more formal approach to evaluating, controlling and avoiding all types of risk
New York (PRWEB) September 17, 2013
QuisLex, a premier provider of legal support services, announced today that its Vice President of Legal Services, David M. Klein, will lead a panel to discuss Enterprise Risk Management: A New Role for the GC at the upcoming Argyle 2013 Chief Legal Officer Leadership Forum. He will be joined by Margaret Kelsey, Vice President, General Counsel and Secretary at Modine Manufacturing Company; Frederick Snow, EVP & General Counsel at First American Bank; and Tejal Vakharia, Senior Vice President & Chief Compliance Counsel at Allscripts. The program will take place in Chicago on September 18, 2013.
The session will focus on how General Counsel can apply enterprise risk management principles to reduce their companies' legal and regulatory risk. Topics to be covered include:

Developing warning systems to keep the company ahead of emerging global risks and trends.
Evaluating the risks of company data overflow, with regards to cost, privacy, and security breaches.
Handling information governance and showing business value and savings in spend.
The role of technology in risk management.
Managing large litigation matters with potentially huge repercussions on shareholders and future company success.
Best practices for dealing with crises, and managing company reputation throughout.
"The role of the General Counsel exists to manage and mitigate risk for the company," said Klein. "We look forward to discussing how GCs can implement a more formal approach to evaluating, controlling and avoiding all types of risk."
The Argyle Chief Legal Officer Leadership Forum convenes 85–95 Chief Legal Officers, senior in-house counsel and senior executives from member organizations. Argyle Executive Forum's General Counsel Membership currently represents the legal leadership from more than a thousand mid cap (revenue between $500 million and $1 billion) and large cap (revenue greater than $1 billion) organizations.
For more information about how QuisLex delivers cutting-edge solutions for its clients, please visit http://www.QuisLex.com.
About QuisLex:
QuisLex is a premier legal services provider founded by attorneys from Skadden Arps, Shearman & Sterling and Sidley Austin, and headquartered in New York. QuisLex offers multi-shore capabilities through execution centers in Chicago and Hyderabad, India, and provides highly innovative, value-added solutions to its corporate and litigation clients, which include Fortune 500 companies, leading US and international law firms, and large financial institutions. Its complex and specialized legal services include managed document review and related litigation support, contract review and management, and M&A support. QuisLex's reputation for quality has been consistently recognized by both its clients and the legal industry at large, including being ranked by Chambers and Partners as a Band 1 LPO and by readers of the New York Law Journal as a top LPO provider. For more information on QuisLex, please visit http://www.QuisLex.com.