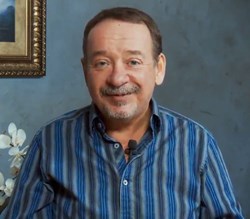 Inside your mind you are capable of infinite pleasure!
San Francisco, CA (PRWEB) September 16, 2013
RenegadeHypnotist.com is excited to announce a new program on Erotic Hypnosis will soon be available for couples who are looking for new ways to spice up their sex life.
"It's one of the most common requests we get from both men and women," says Mark Cunningham, founder of The Renegade Hypnotist Project.
Cunningham has been one of the top hypnosis trainers in the world since the mid 1990's, however has decided to focus on how everyday people can enrich their lives through hypnotic technique instead of teaching hypnotherapy.
One of my core teachings is how to have more pleasure in your life," replies Cunningham, "Your mind is the control center for how you feel. So I can do more good in the world by showing people how to control their thoughts and feel more pleasure."
According to Cunningham, the new Erotic Hypnosis program will have about 4 hours of audio include multiple hypnosis demonstrations, step-by-step description of how to do the techniques and will include everything needed to hypnotize your lover.
"We expect this program to be very popular." Cunningham said, "And it will be very reasonably priced."
For more information about The Renegade Hypnotist Project, or to schedule an interview with Mark Cunningham, call 419-882-8543
#####
Mark Cunningham is the founder of RenegadeHypnotist.com. He is also a hypnosis expert with more than 30,000 hours of Clinical Hypnosis. In addition, Cunningham is the CEO of Trucor, Inc. and a renowned hypnosis trainer with students in 35 countries. Learn more about the Renegade Hypnotist Project http://renegadehypnotist.com.