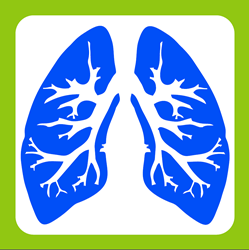 There's a constant stream of information published on how to eat, drink, sleep and exercise, Not so with breathing, but it's also one of the pillars of health.
San Rafael, CA (PRWEB) September 18, 2013
Anyone who experiences allergies, asthma, snoring or anxiousness should explore how poor breathing habits could be causing or contributing to their symptoms, a local breathing educator says.
"Many people unknowingly have dysfunctional breathing and might experience significant relief if they stopped hyperventilating," said Lisa Bowen, director of Breathing Retraining Center, which started operation in San Rafael this month and is holding two open houses in the next couple weeks.
"There's a constant stream of information published on how to eat, drink, sleep and exercise," she said. "Not so with breathing, but it's also one of the pillars of health."
The habits of optimal breathing, she said, include nasal breathing, an upright posture, a regular and silent breathing pattern with a steady respiration rate of 8-12 breaths per minute, and breath awareness and control during eating, speaking and exercise.
The open houses at 12 Mitchell Drive, San Rafael, will take place on Wednesday, Sept . 25th and Saturday, Oct. 5th.
On both days, from 10 a.m. to 3 p.m., educators will give a different talk every hour about aspects of breathing and health:
-- 10 a.m.: How To Prevent Dysfunctional Breathing in Babies and Young Children
-- 11 a.m.: How Breathing Retraining Can Reduce Snoring
-- 12 p.m.: How Breathing Retraining Can Control and Reduce Symptoms of Asthma and Allergies
-- 1 p.m.: How Breathing Retraining Can Calm Anxiousness and Stress
-- 2 p.m.: Chronic Hidden Hyperventilation: The Unrecognized Issue Contributing to Many Respiratory, Nervous and Sleep Conditions
"Most people assume if they're alive they're breathing okay," and discover their breathing could improve only when they seek help for symptoms that signal the presence of chronic hidden hyperventilation, the more clinical description of over-breathing, Bowen said.
She cited snoring as an example. Even though someone who snores is sleeping and needs very little oxygen at that time relative to when they're exercising and doing other daily activities, they're inhaling such a large volume of air that it's enough to vibrate the organs at the back of their throat and make a sound, she said.
"The first thing we would recommend is to observe the day-time breathing pattern and notice if it's heavy, and transition to nasal breathing during the day too," she said. "Basically, consciously work on what we can during the day to reset the pattern."
Bowen is a member of the Buteyko Breathing Educators Association, a non-profit organization based in Indianapolis, IN, providing standards and certification of Buteyko Breathing educators.
The Buteyko Breathing Technique, one of the hyperventilation-reduction breathing programs Bowen teaches, was developed by Russian physician Konstantin Buteyko (1923-2003) in 40 years of lab research and testing.
Last year the U.S. Agency for Healthcare Research and Quality found that Buteyko Breathing achieves "medium to large improvements in asthma symptoms and reductions in reliever medications" after reviewing 22 studies of breathing techniques.
Clinical studies around the world have shown Buteyko Breathing to be effective in controlling and reducing asthma symptoms. Breathing educators hope more will be conducted for other conditions that have shown anecdotal evidence of improvement after breathing retraining, Bowen said.
Breathing retraining is also recommended by holistic-health leaders Dr. Andrew Weil and Dr. Joseph Mercola, she said.
Breathing Retraining Center offers assessments for people to find out how their breathing compares to the physiological norm, as well as individual sessions and group classes to teach exercises for correcting poor breathing habits.
For more information, see http://www.BreathingRetrainingCenter.com or call 415-454-3400.