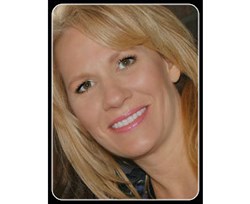 Houston, Texas (PRWEB) September 17, 2013
HALO Branded Solutions' Houston area promotional products Account Executive Sheri Breaux will sponsor this year's Houston Business Legends 2013 Induction Ceremony. Sheri is a strong leader in the Main Street Chamber of Commerce and will be instrumental in this year's first award ceremony hosted by the chamber.
"I'm very excited to belong to participate in the first award ceremony hosted by the Main Street Chamber. We are expecting close to 1,000 people to attend the event to celebrate the accomplishments of Houston's business leaders."
Sheri will have a booth at the business expo prior to the event to showcase a variety of promotional products including custom tradeshow bags that will be distributed to all the guests. The event will take place on October 9th at the Bayou City Event Center.
To learn more about the event, visit http://www.halo.com/promotional-products-houston-texas/houston-area-news.aspx.
About HALO Branded Solutions
HALO Branded Solutions, headquartered in Sterling, Illinois, is a leading promotional products distributor in the $18 billion per year promotional products industry, with regional account executives in key cities across the country including in the Houston-area. The company serves over 40,000 businesses and organizations offering the best, and most competitively priced promotional products, including a large selection of eco-friendly options supported by world-class customer service and a nationwide sales force of over 900 selling professionals.