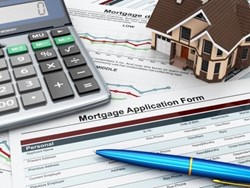 Orange, CA (PRWEB) September 17, 2013
Broadview Mortgage, a California based mortgage bank, is reporting today that Jumbo mortgage rates have dropped below conventional mortgage rates.
"This is an interesting occurrence that happens every now and then," says Scott Schang, a branch manager for Broadview. "What's really peculiar is that the key demographic being attracted to these larger loan amounts are people who are just now recovering from losing a home."
The industry term for individuals who have recently lost a home to foreclosure or short sale is "boomerang buyer". While there is no apparent relationship between why so many of these buyers are attracted to higher loan amounts, it could be a positive sign for the housing market.
Jumbo mortgages are, by definition, considered to be a riskier investment for banks. For this reason it is rare to see interest rates on these loans be lower than on less-riskier loans. Qualifying guidelines are also more stringent than conventional loans.