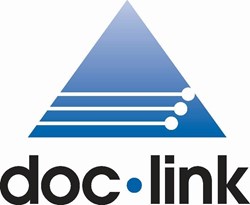 Laguna Hills, CA (PRWEB) September 18, 2013
Altec Products, Inc., a leader in enterprise document management and workflow solutions, announced today their participation as a Gold Sponsor at CONNECT 2013 being held September 22-24, 2013 at the Sheraton Gateway Hotel in Atlanta, GA. This conference, organized by the Prophet 21 World Wide Users Group (P21WWUG), is exclusively designed for Prophet 21 users to exchange information, network and socialize among peers and gain additional insight from independent solution providers. Users of the Epicor Prophet 21 product will hear "real world" P21 experiences, participate in roundtable discussions and attend expert sessions from Epicor and Prophet 21 partners like Altec.
"We are pleased to have Altec participating for the first time as a gold sponsor at CONNECT 2013 and value the close integration of their software with the P21 product as well is their focus on customer success," states Sam Snow, T.J. Snow Company, President of the P21WWUG.
Bill Brown, Executive Vice President for Altec, will present an educational session September 23 at 11:15 AM on using doc-link with Prophet 21 to streamline critical business processes that are burdened with paper bottlenecks. He will share the benefits of the solution: integration, workflow elements and the Smart Form Tool Kit – allowing the creation of configurable, easy to use electronic documents which are applicable to any department and any process.
Brown states, "In today's competitive marketplace, companies want to improve business inefficiencies and automate their business processes. We are excited to interact with the Prophet 21 community and educate on the value that document visibility can bring to their organization."
Altec's doc-link for Prophet 21 can help organizations reduce the volume of paper flowing between employees while improving control, overall business efficiency and reducing costs due to a more streamlined business process.
Altec's Breakout Session: doc-link for Prophet 21
Monday, September 23: 11:15 am – 12:15 am
About Altec
Altec is a leading provider of Integrated Document Management (IDM) solutions to mid-market companies. For more than 25 years, Altec has provided a wide range of accounting-centric paper to paperless solutions including its flagship product, doc-link™, which enables companies to capture, archive, workflow and route structured and unstructured documents to customers, employees and vendors. Altec's comprehensive solutions include IDM, output management, MICR check disbursement and paper documents that serve more than 13,000 customers worldwide. Altec enjoys strong, collaborative partnerships with ERP solution providers like Epicorto provide the most comprehensive, integrated enterprise document management solution. Altec delivers its IDM solutions through a global network of authorized partners in more than 60 countries throughout the Americas, EMEA and Asia Pacific. For more information, visit Altec at the company website at http://www.altec-inc.com. Follow them on Twitter.com/doclinkbyAltec or call April Blankenship at 1-800-997-9921. ###
About P21WWUG
The Prophet 21 World Wide Users Group (P21WWUG) is an independent, non-profit organization with over 1000 member companies who use Epicor's Prophet 21 distribution software. The P21WWUG is committed to helping its members get the most out of their investment in Prophet 21 through education, advocacy, and networking. To learn more about P21 World Wide User Group, visit http://www.p21ww.org/.