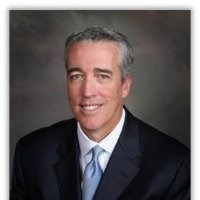 Technology is the catalyst to streamlining efficiencies in the relocation process, resulting in more successful relocations and stronger, more competitive companies. What ORTEC has done with SIRVA is revolutionary
Atlanta, GA (PRWEB) September 18, 2013
SIRVA, Inc., the world's relocation industry leader, successfully replaced an aging operating with ORTEC routing and scheduling software, significantly reducing operational costs and increasing customer service. SIRVA contracted ORTEC, the leader in optimization software, to implement their state-of-the-art solution. Both the legacy system and the ORTEC platform ran parallel throughout the pilot process, to allow for extensive testing, detailed configuration and training of close to 1,000 users before the Go Live. At present the ORTEC routing and scheduling software provides the corporate planning group as well as hundreds of independent SIRVA agents the ability to schedule and monitor their interstate shipments with web access to the centrally hosted planning software. SIRVA's brand portfolio includes: Allied, Allied International, Allied Pickfords, DJK Residential, Global, North American, SIRVA Global Relocation and SIRVA Settlement.
"SIRVA is committed to simplifying relocation through technological innovation," said Jesus Unzueta, SIRVA SVP & Global CIO. "Technology is the catalyst to streamlining efficiencies in the relocation process, resulting in more successful relocations and stronger, more competitive companies. What ORTEC has done with SIRVA is revolutionary."
"The SIRVA and ORTEC teams collaborated brilliantly resulting in a truly innovative software solution," stated Jeff Wilson, President of ORTEC. "Both companies are market leaders with a devotion to outstanding customer service and share a commitment to global sustainability practices. It is sure to be a long lasting partnership."
Benefits SIRVA Receives from ORTEC Routing and Scheduling:

Reduction in operational costs and improved customer service
Improvement in trailer utilization, for fill percentage and average weight
Reduction in late deliveries and empty mileage
Greater compliance for Hours of Service (HOS) & trip planning
Increase in driver and dispatcher efficiencies with integrated street level mapping
Automated planning through optimization
A lower total cost of IT ownership through web accessibility
Enables cost effective growth with the same asset
About SIRVA
SIRVA, Inc. is a leading worldwide provider of company relocation services and moving solutions, providing more than 300,000 relocations per year to companies, government employees and individual consumers. With 600 independent agents servicing customers in 150 countries, SIRVA's global presence and local expertise enable them to lead the industry. SIRVA's brand portfolio includes: Allied, Allied International, Allied Pickfords, DJK Residential, Global, North American, SIRVA Global Relocation and SIRVA Settlement.
About ORTEC
ORTEC is one of the world's largest providers of advanced planning and optimization solutions and services and was the recipient of the 2012 Franz Edelman Award for Operations Research Excellence. ORTEC's products and services result in optimized fleet routing and dispatch, vehicle and pallet loading, workforce scheduling, delivery forecasting, logistics network planning and warehouse control. ORTEC offers stand-alone, custom-made and SAP® certified and embedded solutions, supported by strategic partnerships. ORTEC has over 1,750 customers worldwide, 700 employees and offices in Europe, North America, South America and the Pacific Region.