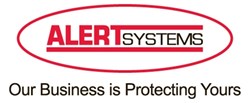 CCTV footage has recently been released of a group of young people working together to fix a bike rack at 3am.
(PRWEB UK) 17 September 2013
The BBC has reported on September 13 in the article titled 'Boston Bike Rack Fixed By Group on Night Out' that CCTV footage has recently been released of a group of young people working together to fix a bike rack at 3am.
The bike rack had been left unrepaired since a car reversed into it a number of weeks ago. According to the BBC, the CCTV footage shows the group outside a takeaway shop in Boston, Lincolnshire "discussing a strategy" for up to four minutes before spending another thirteen minutes manipulating the bike rack into its correct position.
Stephen Woodliffe, a Councillor at Boston Borough Council, told the BBC that:
"Young people often get a bad press and this shows there are some who want to contribute to their society and do the right thing. It shows young people acting in a very positive and constructive manner and shows they have a good and responsible attitude to what's happening in their town. Their actions were very public spirited and impressive."
The Councillor also told the BBC that he wishes to identify the men in order to "commend them for their actions."
As experts in security systems, AlertSystems closely follow news relating to CCTV systems. A spokesperson for the company commented on the use of CCTV in this way:
"It is welcome news to see CCTV used in such a way to praise individuals on their actions. This recent news story goes some way to highlight that while a CCTV security system can be used for preventing and investigating incidences of crime, it can also have other applications. For a business owner, CCTV cameras can also help you to monitor the entrances and exits of your premises so you can be aware who is on your premises at all times. These systems can also be used to monitor customer behaviour in store, helping you to identify which areas of your store receive more footfall and which areas may require more marketing to attract customers to particular products."
AlertSystems manage and maintain over 5000 security installations throughout the UK and are specialists in providing business security solutions. Offering professional service and a complete range of security services such as monitored alarm systems, Automatic Number Plate Recognition and Avigilon CCTV security systems. AlertSystems offers effective and reliable solutions to security problems.