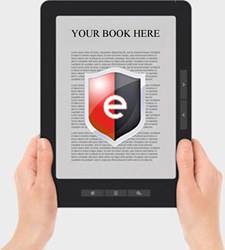 Get your own eBook store up and running in minutes!
Wilmington, DE (PRWEB) September 17, 2013
Today, many companies and individuals would love to have their own eBook store, like a private Amazon.com. Yet, most would be held back from realizing this dream due to all the technical and financial barriers of entry. A new startup named EditionGuard endeavors to change that in order to make the lucrative and fast growing eBook market accessible for new comers.
EditionGuard makes it possible to set up an eBook store, complete with industry standard Adobe DRM protection and website plugins to transform a blog or eCommerce website into a complete eBook sales platform.
For instance, anyone using Wordpress as their blog or content management system could simply install one of their Wordpress plugins to start selling their own eBooks.
They also offer plugins for Magento and Shopify, both of which are very popular shopping cart solutions that could be used as a basis for an eBook store.
All that is needed is a functional EditionGuard subscription (a free 30 day trial is offered), and following the step by step instructions for the plugins to get things setup. These can all be achieved in a matter of minutes, so anyone interested in having their own eBook store should definitely give it a try.
Normally, it would cost tens of thousands of dollars to setup and run a similar solution, but thanks to the managed Software as a Service model they've adopted, EditionGuard lets anyone have their eBook store for a fraction of that cost. The best part is, with a private eBook store, the owner wouldn't have to pay a percentage of each sales; the costs are all flat with a pay as you go pricing model.