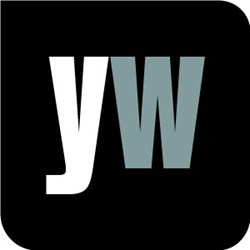 London, UK (PRWEB UK) 30 September 2013
On September 10th, soldiers of the North Carolina National Guard, retired military and civilians came together for Third Annual Gratitude Walk for the US Army's Suicide Prevention Month, DVIDS reported. According to the article, "News: NC Guard hosts 3rd Annual Gratitude Walk for suicide prevention," one Gratitude Walk participant was veteran Staff Sgt. Robert Serena, a soldier from the 1452nd Combat Heavy Equipment Transportation Company, who once attempted suicide but was luckily found by a battle buddy. Serena commented that he remains forever grateful to the battle buddy who saved his life, noting at the Gratitude Walk, 'I wanna share my story, get it out there and hopefully touch soldiers lives and family members lives.' (http://www.dvidshub.net/news/113639/nc-guard-hosts-3rd-annual-gratitude-walk-suicide-prevention#.UjgS7n-mWGk#ixzz2f8XvNfse)
With this in mind, Yourwellness Magazine investigated whether an attitude of gratitude can make people happier. According to Yourwellness Magazine, 'Emotional wellness, and your overall wellbeing, depends, in part, on being grateful for what you have. Success does not equal happiness, but recognising the successes you have achieved, and the little blessings you have in your life every day, can help you to appreciate what you do have, and be happier for it.' (http://www.yourwellness.com/2013/04/the-gratitude-attitude-can-being-grateful-make-you-happier/#sthash.lMqFNe6Q.dpuf)
Yourwellness Magazine outlined three ways to cultivate an attitude of gratitude:
1. Appreciation activity. Every day, list one to three things for which to be grateful, without repeating any during the three-week stint. Either write them privately in a journal, or blog about it and share the gratitude with the world.
2. Journal and meditation. In a diary, write about a positive experience every day. This gives the brain the ability to relive the experience. Meditating on what has been written, or even nothing at all, can calm and focus the mind.
3. Random acts of kindness. Try to do something nice for someone, with no other reason in mind than just to be nice.
To find out more, visit the gateway to living well at http://www.yourwellness.com.