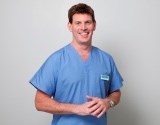 London (PRWEB UK) 18 September 2013
Most adults in the UK have a number of moles on their skin. The average is around 30, although some may have literally hundreds.
Changing moles can be associated with skin cancer and so it is very important to be vigilant for any signs of malignant melanoma such as unusual, irregular moles, fast growing, darkening brown or black colour or irregular shape that are bigger than the blunt end of your pencil. Where malignant melanoma is suspected, in the UK the NHS works well for everyone as your GP will arrange for your to have a referral under a 2 week rule to get the mole assessed and see if mole removal is required.
However, the majority of moles fall into the category 'not of medical concern'. For example, they may be in a prominent position on the face, or in an awkward place where they catch on clothing. Some moles may be raised, hairy or larger than average, causing embarrassment for the patient.
For these, the NHS does not cover mole removal, as the procedure is classed as 'cosmetic' and due to cut backs any previous leeway in this area has been tightened up. The lack of NHS provision for removal of moles means that patients wanting to have a mole removed must consider the private sector.
Cosmedics Skin Clinics are a well-established provider of cosmetic and medical skin treatments in the UK.
They have expanded to offer a team of 7 highly skilled and experienced mole removal doctors and a network of 6 clinics with the latest opening on Harley Street 17th September.
Cosmedics' founder, Medical Director and Aesthetic Doctor, Dr Ross Perry MBBS explains:
"We have seen consistent growth in private mole removal and believe that Cosmedics team of doctors provide more procedures per year than any other private clinic.
"We offer a unique 'see and treat' service, which means that moles can usually be removed the same day as the consultation appointment; which our patients find very convenient and reassuring.
"We offer a range of surgical techniques to suit different types of moles including laser mole removal and surgery. Our clinics are equipped specifically for mole removal with specialised examination dermatoscopes and surgical lighting. We pride ourselves on providing a pain-free, minimal scarring techniques which are unique to Cosmedics Skin Clinics' doctors.
"However, there is no compromise on patient safety – it is company policy to send all moles away for testing as a precaution, a service which we provide at the cheapest cost possible."
Cosmedics Skin Clinics offer a broad range of cosmetic and medical skin procedures carried out by skilled and experienced doctors who are fully accredited in the UK and trained to Dr Perry's own protocols and in line with the GMC good medical practice standards.
In addition to mole removal, Cosmedics' doctors also offer a range of laser and surgical procedures for wart removal, skin tags and cysts (including intimate / genital / anal areas).
Cosmedics Skin clinics achieve high patient satisfaction ratings and have recently received the WhatClinic.com "Five Star Treatment Customer Service Award" after a series of excellent independent reviews.