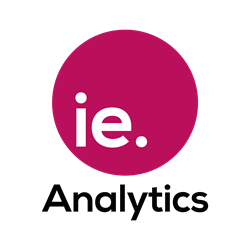 Chicago, IL (PRWEB) September 18, 2013
The effective use of big data has the power to revolutionize the industry. A recent report from the McKinsey Global Institute(June, 2013) estimates that "applying big-data strategies to better inform decision making could generate up to $100 billion in value annually across the US health-care system". The key to success will be the ability to convert the over-abundance of pharma data to actionable information. The Big Data & Analytics for Pharma Summit will explore how the availability of new cloud-based technologies are providing researchers with the ability to gain insights from complex data patterns, allowing them to generate and strengthen hypotheses and develop new treatment alternatives. The summit will review the newest software platforms, tools and skill sets needed to stay competitive in this quickly evolving industry.
"The Big Data & Analytics for Pharma Summit creates a platform for innovative discussion, ultimately providing an environment for true discovery," said Max Bowen, International Events Director. "This year's program includes analytical leaders from major corporations who are uniquely positioned to share their experiences and provide innovative solutions to problems that we face today. "
Program highlights include keynote speakers; Veerabahu Shanmugasundaram, Head of Computational Analysis & Design at Pfizer, who will discuss some common issues in patient recruitment including some typical statistical approaches to find to right patients. Elena Alikhachkina Director, Multi-Channel Analytics at GlaxoSmithKline, will explain how we should be looking at key differences and effectiveness of "small" vs. "big" data. Mark Weiner, Director, R&D Informatics at AstraZeneca, will discuss the promise and pitfalls of analyses that leverages real world data and how real world evidence can inform decision making.
For a complete list of speakers, agenda and registration details for the Big Data and Analytics Summit visit: http://theinnovationenterprise.com/summits/big-data-analytics-for-pharma-philadelphia#overview.
About IE.: Innovation Enterprise, a CFO Publishing company is an independent business-to-business multi-channel media brand focused on the information needs of Senior Finance, Operations, Planning, Strategy, Decision Support & Advanced Analytics executives. Products include IE.Summits, IE.Finance, IE.Analytics, IE.Operations, IE.Strategy, IE.Membership and IE.Insights. Whether it's delivered online, or in person, everything IE produces reflects the company's unshakeable belief in the power of information to spur innovation.