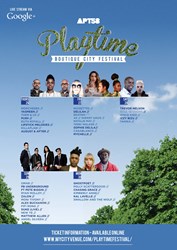 a much needed creative hub and I love the fact that it focuses on fashion, music, art and design...
(PRWEB UK) 19 September 2013
Experience a music festival in a uniquely intimate setting right in the heart of the City at Apartment 58 - London's most central and newest creative hub under the iconic Centre Point - featuring some of the UK's best established and emerging musical talent. Acts include Morcheeba, Delilah, Trevor Nelson, Noisettes, Ghostpoet, Omar, Zalon and many others.
About Apartment 58
Apartment 58 opened in London's Soho in February 2012 and within a short period of time won not only the hearts of its members and guests, but media, celebrities and other industry insiders. Previous guests have included Samantha Cameron, Valentino, Ellen Von Unwerth, Jessie J, Nicole Sherzinger, Azealia Banks, One Direction, Ludacris, Cara Delevingne, David Gandy and Alexa Chung, to name a few - see video of Jessie J at Apartment 58
Apartment 58 is a friend's of friends invite only Members Club for creatives to work and play, with a particular focus on Fashion, Music, Design, Art and Technology.
About Playtime Music Festival
With Festivals all over the country throughout the Summer, Apartment 58 will host a Boutique City Festival for those that prefer something a little more intimate, and closer to home. The festival highlights Apartment 58 as a creative hub and will serve to promote emerging artists across music.
Each day will be curated by an organisation that regularly hosts live music events, including iLuvLive, London Live, Playtime and Music Box.
The 5 days of the event will be filmed and streamed live on Google + reaching a much wider audience than the 500 guests.
There are tickets available to purchase for the festival and also gain access to Apartment 58.
Tickets are on sale now on mycityvenue.com/playtimefestival.
Discover the best in established and emerging musical talent right in the heart of London at Apartment 58
Confirmed Acts:
Thursday 26th - Charlotte Devaney DJ, Morcheeba, Lovelle, Dora Martin, Them and Us, Killaflaw, Leon T Pearl, Lipstick Melodies, Echoes
Friday 27th - DJ Nikki Beatnik feat. Terri Walker, Noisettes, Delilah, Sophie Delilah, Chasing Grace, Ruth Royall, Casablanco, Ikes, Mychelle
Saturday 28th - Trevor Nelson's Soul Sessions DJ, Vince Kidd, Izzy Bizu, Tanika
Sunday 29th - DJ Hooch, Omar, PB Underground, Dance Battle, Ryan Molloy, Denise Pearson, Zalon Thompson, Moni Tivony, Alex Buchanan, FiFi Rong, Duke Live, Matthew Allen, Angel Silvera
Monday 30th - Tropics DJ, Ghostpoet, Polly Scattergood, Kimberly Anne, Kal Lavelle, Swallow and the Wolf, August and After
Who says you need to set up camp in a field to experience a music festival at its best? You don't even have to leave Zone 1. Head to Apartment 58's Playtime Boutique City Festival and enjoy great acts in the heart of London. The festival runs from Thursday 26 September to Monday 30 September with acts including Morcheeba, Noisettes, Trevor Nelson playing his Soul Sessions set, Omar, Delilah and Ghostpoet. The intimate venue is a great place to experience live music and if you opt for the VIP ticket, you'll get the chance to meet the acts and enjoy food and drink in the VIP area. Fields in late September? No thanks, we'll take a covered building thanks.