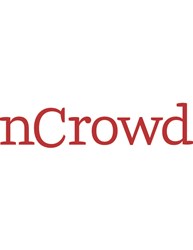 Atlanta, GA (PRWEB) September 20, 2013
nCrowd, Inc., the Atlanta-based parent company of social commerce websites CrowdSavings, Half Off Depot, Groupalicious, Tippr and Spreebird, has purchased the deal division of South Florida-based Saveology.com, LLC. Under the terms of the agreement, nCrowd acquired consumer and merchant relationships from Saveology's deal business that offered local and national coupons in 42 markets nationwide.
"This is yet another significant acquisition for nCrowd," says nCrowd CEO, Brian Conley. "As the local commerce market continues to consolidate, we are actively seeking additional opportunities for expansion and have the proven ability to execute."
The purchase of Saveology marks the 22nd acquisition for the nCrowd team as it continues to consolidate the growing online local marketing industry. nCrowd now has over four million consumer members nationwide and offers local merchants a comprehensive platform for customer acquisition and retention.
About nCrowd, Inc.
nCrowd operates a portfolio of social commerce websites under the CrowdSavings, Half Off Depot, Groupalicious, Spreebird, and Tippr consumer brands. With over four million savvy consumer members across America, nCrowd's proven business model expands reach and improves retention for local merchants by leveraging its proprietary Automated Internet Marketing platform. For more information on nCrowd, visit http://www.ncrowd.com.