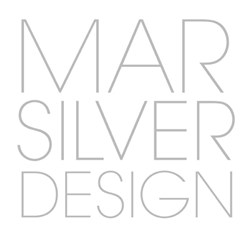 Westport, CT (PRWEB) September 17, 2013
Modern tastemaker and interior designer Mar Silver, known for creating sensual, sophisticated, and often, dramatic personal sanctuaries for clients, announces the opening of her first design gallery in Westport, Connecticut. Aptly called Mar Silver, and selling to the trade and the public, 2,000 square foot space features the similar playful, curated mix Mar is known for in her work – a stunning art collection, both from emerging and established artists, treasures from Silver's travels around the world, as well as custom accessories and furniture from her Plunk line.
"This is a dream come true for me," says Mar Silver. "I'm thrilled to have my own design gallery as an exciting extension of my work. The Gallery will constantly evolve and change, and reflect my take on modern design, with every piece personally selected or created by me. Just like the homes I design, expect the unexpected. There will be plenty of surprises to hopefully inspire you on an ongoing basis."
Consistent with her design approach that seduces the senses and is often influenced by nature, the Mar Silver Gallery, makes it easier than ever to have the modern home of one's dreams as you experience her signature neutral palette, use of scale and texture to create mood and luxurious finishing touches or details throughout.
A favorite among clients and the design trade, Silver has expanded into other categories that include hand-made, custom textiles, lighting, rugs and more. New designs will be making their premiere at Mar Silver. It will definitely be a design destination you don't want to miss.
About Mar Silver - A modern luxury tastemaker who creates sophisticated, serene and often sexy interiors, Silver loves to play with the senses in her approach to design. Known for her ability to masterfully combine a variety of textures and finishes, a neutral color palette, along with mid-century or modern high-end antiques, Silver brings out the natural, organic energy of a space that ultimately is both well-appointed and well-defined. At the same time, she is respectful of and inspired by nature and loves to bring the outdoors inside whenever possible. The result is a masterful mix of high-end interiors that are stylish and chic, with a twist of the unexpected. Silver also has a keen eye for art, and is equally passionate about discovering up-and-coming artists as she is about finding important works from the more established Masters. To learn more about her work, see Mar Silver's portfolio at http://www.MarSilverDesign.com.