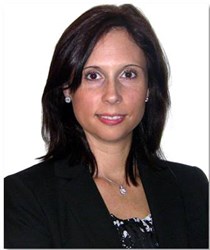 Researchers of Jaime's caliber are rare, and adding one of the top industry talents will help continue our growth, particularly in healthcare and related segments.
Rhinebeck, NY (PRWEB) September 18, 2013
Phoenix Marketing International, a Honomichl Top-50 global marketing research firm, announced today the appointment of Jaime Hodges as Executive Vice President of the Phoenix Healthcare Group.
Jaime returns to Phoenix after joining Millward Brown in 2010 as a pharmaceutical category lead, chiefly conducting research within brand and ad tracking. She also held previous positions at GfK and Innovex.
Over the past 17 years, Jaime has built her reputation as a premier market researcher through high quality results and keen business insights. A highly savvy researcher, she utilizes advanced approaches to quantitative and qualitative methods and often builds unique research solutions to match her clients' specific situations. Above all, Jaime prides herself on being both a good listener and communicator – hearing clients' business issues, communicating in plain language and building consensus across key stakeholders. She is consistently viewed as an extension of her clients' internal teams, actively participating in brand planning sessions and other strategic initiatives surrounding brands and communications.
Steve Wakefield, president of Phoenix Healthcare Domestic, said "We are thrilled to have Jaime back on the team. She is a unique talent, and clients flock to her. Her enthusiasm and work ethic are a great fit for the Phoenix team, and her desire to be interacting and fully engaged with clients will be maximized in our culture of focused and direct project involvement among our senior staff."
Jaime's recent experiences with advertising tracking will continue to enhance Phoenix's growing PatientView™ suite of brand and advertising trackers and expand its visibility in the industry. She also brings experience outside of the healthcare sector.
Dr. Allen DeCotiis, Chairman and CEO of Phoenix Marketing International, commented "We are very excited to have Jaime rejoin our Healthcare team. Researchers of Jaime's caliber are rare, and adding one of the top industry talents will help continue our growth, particularly in healthcare and related segments."
About Phoenix Marketing International
Phoenix Marketing International is a premier global marketing services firm providing its clients with tailored, unique insight into their customers and markets via a wealth of existing proprietary data. Coupled with custom research products and the latest qualitative and quantitative techniques, Phoenix has extensive research experience across the Automotive, Financial Services, Healthcare, Converged Technology and Media, Restaurant, and Travel/Leisure sectors. From the strategic definition of consumer needs to effective marketing program implementation, PMI provides profit-driven market solutions and is committed to maximizing a client's Return on Marketing Investment (ROMI) by leveraging the ability to attract and retain new business through cost efficient data acquisition and statistical modeling techniques. Founded in 1999 by Chairman and CEO, Allen R. DeCotiis and Chief Research Officer Martha Rea, Phoenix Marketing International has established its global presence with offices in major locations such as New York, New Jersey, Boston, Philadelphia, Raleigh/Durham, Detroit, and London.