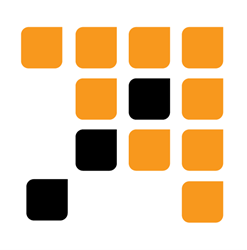 Infinite Skills introduces a subscription-based learning library with unlimited access to over 200 courses!
(PRWEB) September 19, 2013
Software training firm Infinite Skills Inc. went live last week with its new subscription-based sales option, providing customers with streaming access to the entire library of courses at a low monthly rate.
With the subscription option, the company now offers its customers unlimited access to its extensive library at a fraction of the retail cost of a full-length video course, providing both regular and new customers greater control over their purchasing decisions.
The move to a cloud-based subscription option comes following a six-year span that saw Infinite Skills grow from a start-up company in 2007, offering training of primarily creative software, to a distributor of a comprehensive library of quality training in the most current and cutting edge technology.
The Infinite Skills library currently houses more than 200 full-length courses, covering a wide range of topics from programming to mobile development and 3D CAD programs to the latest in Microsoft database management.
From the outset, the Infinite Skills training model has focused on providing easy access to a level of training that is more thorough and more detailed than other online services. The company hires only seasoned experts to author its courses, all with experience teaching their course material in a college setting or in high-level corporate training situations.
According to Infinite Skills president and chief operations officer Mike Morton, this approach has allowed the company to fill a gap in the technology education market between high-cost college classes, and other online services that offer less comprehensive training.
"The digitally delivered training sector was and still is growing at a fantastic rate," Morton says. "People are turning away from conventional classroom-based training due to cost and time restrictions, while books and written content often lack the engaging qualities of video-based training."
"Our model has been successful because it delivers the kind of high-level training usually found only in formal educational environments directly to the customer at an affordable cost."
In addition, Infinite Skills has taken advantage of the current trend in the tech-services model in which cloud-based content is increasingly applied in mobile situations, an emerging model that is already shaping the future of the way people interact with technology.
With the unlimited subscription plan, customers can now access all Infinite Skills courses on-the-go, even without an internet connection, using the company's iPhone and iPad applications.
According to Morton, the company plans to continue to enhance the customer experience by including features allowing customers to create playlists, access their usage history, and even take course notes and store them in the dashboard for individual courses.
"Other training providers have had similar services for some time," Morton says, "but we wanted to make sure we did it right. We didn't want a cluttered interface or complex features that would end up making it more difficult to use. We've built a very simple portal that is non-intimidating even for novice users."
Customers can access the subscription service by clicking on the "Purchase Options" button located on any Infinite Skills title page.
Infinite Skills offers all its titles as DVDs, direct download, or on a streaming subscription basis from the company website. The unlimited subscription plan is available at a rate of $25.00 per month. Though the compatibility of covered programs varies, all Infinite Skills titles and formats are compatible with both Mac and Windows operating systems. Infinite Skills tutorials are accompanied by supporting project files which can be downloaded from the course dashboard for streaming customers.
About Infinite Skills Inc.
A leader in the field of software training, Infinite Skills designs its courses on a task-oriented model, teaching complex skills by providing hands-on examples and guiding users as they carry out essential functions. Infinite Skills offers a wide range of software titles available as DVDs, digital downloads, and in iPad editions. Infinite Skills now offers a subscription service, providing access to all its training content for a monthly fee, keeping with company's aim of delivering professional training to customers anywhere they want to learn.
Contact Information:
Colin Boyd, Project Manager
colinboyd(at)infiniteskills(dot)com