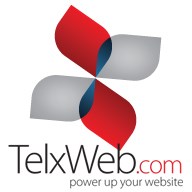 Miami, FL (PRWEB) September 23, 2013
It wasn't so long ago that businesses were more or less limited to selling to local customers. When an individual was looking to buy a product or service, they would go to a local business and buy it from that company directly. They would pay with cash or by check, over the counter, in person. If a business was based in a small town, it had a small catchment area of customers. As a company expanded, it might move to a larger metropolitan area, or open multiple franchises. It could thus expand its customer base, but that would still be limited to the physical localities they were based in. For certain types of business, the solution to wanting to reach an even wider customer base was to send salespeople out on the road. A traveling salesperson traditionally went from door to door trying to sell products or services. These days, the Internet has revolutionized the way people buy products and services. People shop on line for everything, from life insurance to swimwear, from airline tickets to baked goods. This makes it imperative for every company to ensure they have the capability, on their website, for people to buy at the click of a button. Businesses looking for a Miami web design company to help them develop their e-commerce capabilities, will often find that Telx Web appears near the top of most local listings.
Telx Web, a company specializing in web development in Miami, announces new e-commerce solutions designed to help companies build their online business activity and capitalize on Internet sales techniques. With teams of expert web developers and web designer in Miami, Telx Web can help any company build a functional, competitive website with full e-commerce capabilities. The aim is to attract as many customers as possible, and then have the ability to sell to them via the Internet. As a popular and experienced Miami SEO company, Telx Web assists businesses in creating strategies that increase online traffic and thus expand their customer base. As well as being able to provide an expert web design service, Telx Web can also offer expert assistance within transaction services, sales support, and interaction with multiple gateways. Every business is different and requires different levels of e-commerce features. For example, some companies sell a few unique products and services, and need more assistance on security measures for large transactions. Others are selling multiple products at low prices and need a sophisticated "shopping cart and check out" feature. Telx Web can provide the expertise to enable any company, of any size, ensure that they are getting the most out of the Internet, and that they are maximizing their e-commerce potential.
About Telx Web: Telx Web specializes in providing bespoke website services and is one of the most popular choices for companies looking for web design in Miami. For more information about website services, including design, content management systems and SEO solutions, call toll free: 1800 7070.WEB (932) or visit telxweb.com.