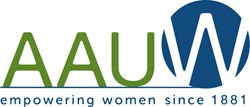 Washington, D.C. (PRWEB) September 17, 2013
We are disappointed by the Census Bureau's latest economic snapshot showing that the gender wage gap remains stagnant. Unfortunately for women and their families, it's the same old story — another year of no improvement. Women working full time in the United States are still paid only 77 percent of what men are paid, just as they were a decade ago. For African American and Hispanic woman, the gap is even wider. It's clear that this problem is not going to fix itself — we need strategies to address it. Although we always hope for appropriate legislation from Congress, given the stalemate on Capitol Hill, we're urging President Obama to do all he can through the executive branch to move the ball down the field. This stagnation must end, for the good of women and the nation. As an organization working tirelessly on behalf of economic justice, AAUW is committed to seeing the wage gap eliminated for all women.
###
The American Association of University Women (AAUW) empowers women and girls through advocacy, education, philanthropy, and research. Our nonpartisan, nonprofit organization has more than 165,000 members and supporters across the United States, as well as 1,000 local branches and 800 college and university partners. Since AAUW's founding in 1881, our members have examined and taken positions on the fundamental issues of the day — educational, social, economic, and political. Learn more and join us at http://www.aauw.org.