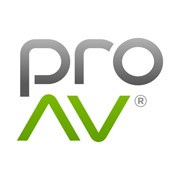 (PRWEB UK) 21 September 2013
As part of a long-term investment strategy and commitment to maintaining the most respected customer support service within the AV industry, proAV has acquired a large office building to house its new Customer Services Centre, which will showcase a secure video network operations facility.
Gladstone House, an impressive 5000 sq.ft. building, will be equipped to handle a range of advanced support services, including a Tier 1 Help Desk, Tier 2 Technical Support Team and Tier 3 Network Operations Centre. Designs are already underway for this dedicated facility that will accommodate proAV's rapidly expanding Support Services division; occupation is scheduled for Q3 FY 2013-14, with the facility being fully commissioned and operational by the end of the year.
The building's support resource is based around ITIL V3 Service Management methodologies and a raft of leading service management tools. As Adrian Edwards, Director of proAV Support Services, reveals, the focus is on delivering an unrivalled breadth of specialist support expertise.
'The addition of a dedicated Customer Services Centre will further enhance our service catalogue,' says Adrian. 'We'll provide a full and comprehensive remote support capability for our clients and a far-reaching service mechanism that incorporates the industry's pre-eminent technologies, including Cisco WebEx, Crestron Fusion, Cisco TMS, Polycom CMA and Citrix. We'll be providing extensive video conferencing bridging services to a number of key clients, all delivered in line with both ISO 1400 Quality and ISO 27000 Security accreditations.'
Gladstone House is set on the Crabtree Office Village development in Thorpe, Surrey and adjacent to Woolbrook House, the company's new Sales, Marketing & Information Systems Centre, which opened in June 2013. Gladstone House is currently undergoing a major fit-out to an exceptionally high standard, setting a new benchmark for AV industry pioneers.
There will be no impact on proAV's transitional support service as the existing Help Desk and Technical Support Desk will run concurrently until all services are seamlessly migrated. When all systems are on line, the organisation's enhanced service operations, including after sales customer services, will augment an international support resource that serves proAV clients based in 52 countries around the world.
To find out more about the new proAV Customer Services Centre, please visit proAV.com/Gladstone-House for updates.