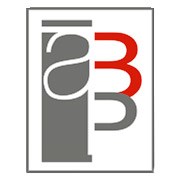 I am very excited to join the ABIP team where I can interact with other professionals who enjoy providing personalized services to our clients as much as I do. – Shirley Peterson
San Antonio, Texas (PRWEB) September 18, 2013
Alonzo Bacarisse Irvine & Palmer, P.C. (ABIP) is proud to announce the addition of Shirley R. Peterson, CPA to the team as our newest Principal in our San Antonio office.
Shirley is a Certified Public Accountant with over 25 years of experience and will be heading up ABIP's commercial services assurance department in our San Antonio office. As an accounting professional, Shirley has assisted clients in a variety of industries which include construction, oil and gas, PEO's, employee benefit plans, nonprofits and governmental. She has provided each of these clients with assurance services such as audits, reviews, compilations, and agreed-upon procedures.
Before joining ABIP Shirley managed a large assurance department where she reviewed and prepared construction company financial statements. She was also a partner in a large local accounting firm in El Paso, Texas where she advised clients on a variety of tax and accounting related issues.
Shirley has been a highly accomplished CPA throughout her career with obtaining a high degree of education and certifications that make her a great asset to the ABIP team. Shirley graduated with honors from the University of Texas, Permian Basin in 1990 where she obtained her BBA in Accountancy and Information Systems. She is also a member of the American Institute of Certified Public Accountants (AICPA), The Texas Society of Certified Public Accountants (TSCPA) and the San Antonio Chapter of the TSCPA.
ABIP is very enthusiastic to have Shirley join the team of accounting professionals. She is highly accomplished and still has more to come. We know with the addition of Shirley Peterson we are putting our clients in good hands and know she will be a true asset to your company.
For more information on ABIP's services, visit their website: http://www.abipcpa.com.
About Alonzo, Bacarisse, Irvine & Palmer, P.C. (ABIP)
Founded in 2001, ABIP is an award-winning accounting firm with over 45 employees and 19 CPA's on staff. Our firm has the knowledge and experience you expect from a large firm, while maintaining the personalized service of a smaller firm. We know the importance of communicating with our clients on all aspects of our work from the scope of the project to the estimated fees. Then with combining our deep roots in Houston, San Antonio, and the surrounding areas with a proactive mindset, ABIP assists its clients with tax, audit and advisory services to stay ahead of a fast paced and ever-changing business environment.