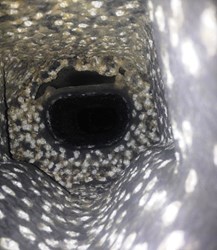 We are receiving eight to 10 calls a week from people experiencing the same problems.
HOUSTON (PRWEB) September 19, 2013
Attorneys for the Houston-based law firm of Reich & Binstock have filed an amended complaint that has added class representatives and causes of action to the class action lawsuit filed in California against Yamaha in regard to alleged defects in the Yamaha First Generation Four Stroke Outboard motor.
Reich & Binstock Of Counsel Debra Brewer Hayes and other attorneys jointly filed the amended complaint Sept. 5 at U.S. District Court for the Central District of California in the case of Williams et al. v. Yamaha Motor Co. Ltd. et al. (Case No. 2:13-cv-05066-BRO-VBK). The complaint cited an "inherent design and/or manufacturing defect" that caused corrosion buildup that "forced owners such as Plaintiffs … to undergo significant repair or replacement of the internal corroded parts."
The class representatives claimed that although they followed recommended maintenance schedules, internal corrosion resulted in significant repair or replacement costs after as few as 380 hours of use; nevertheless, allegedly Yamaha, citing warranty expiration, failed to replace or to repair plaintiffs' motors.
As Reich & Binstock continues to receive calls from disgruntled owners of a Yamaha First Generation Four Stroke Outboard motor, the number of class representatives is by no means exhaustive.
"We are receiving eight to 10 calls a week from people experiencing the same problems," Hayes said, adding that Reich & Binstock is also investigating premature-failure claims from the owners of Mercury outboard motors.
The class is headed by namesake plaintiff and Seattle resident George Williams, who used his outboard for a relatively scant 650 hours, from September 2003 to November 2011, before internal corrosion allegedly caused an oil leak. He paid a repair invoice totalling $3,011.91.
One of the new class representatives is Goldsboro, N.C., resident Lorenda Overman, who operated her Yamaha F-Series motor for only 512 hours between 2005 and 2011. In September 2011, according to the complaint, a "'rotten' exhaust tuner and a hole in the exhaust housing" and other corrosion damage was too much for her F225, which overheated and failed at sea near Cape Lookout Lighthouse near Core Banks, N.C. Overman and her guests had to be rescued at sea, indeed towed back to shore, and she wound up paying a repair bill totalling $3,118.44.
New plaintiff Gerald Chiariello of Glen Cove, N.Y., used his Yamaha outboard for a mere 380 hours between May 2006 and March 2012 before he removed the engine's lower unit and allegedly discovered, according to the complaint, "complete corrosion all the way through the exhaust chamber," which cost him $2,574 worth of repairs.
Having purchased his Yamaha First Generation Four Stroke Outboard motor in September 2010, new plaintiff Charles Pencinger of Rowley, Mass., inspected his motor in March 2013 after he read Internet discussions about defects, as Chiariello did. The corrosion-related repairs cost Pencinger $3,908.63.
The most exorbitant horror story belongs to new plaintiff Steve Oetegenn of San Marcos, Calif., who claimed that he kept his two 2004 and 2006 model year outboards properly maintained after he purchased them from the first user with extended warranties intact. By the time Oetegenn discovered the corrosion, he had used his outboards for only 500 hours. He found out about the problems during a 2012 sea trial during which he was about to close the sale of his boat. Smoke rose from one of the engines, and after Oetegenn took both engines to be serviced, he learned that both corroded so severely that the repair costs would be about $20,000. He elected to pay $31,337.62 for two new F225 outboards. Oetegenn's claims are contained in the complaint.
In addition to violations of a federal warranty statute and breach of state express and implied warranties, the complaint alleges that the motor company violated California's Consumer Legal Remedies and Unfair Competition statutes. Causes of action added by the amended complaint include Yamaha's alleged violations of the Massachusetts Consumer Protection Act, the New York Generation Business Law, the North Carolina Unfair and Deceptive Trade Practices Act and the Washington Consumer Protection Act. The complaint demands a jury trial.
Hayes takes calls and e-mails from across the country from owners who have had similar problems with either the Yamaha First Generation Four Stroke Outboard motor or a Mercury outboard motor. Those who contact her may be entitled to compensation and inclusion in the class action. Her contact information is as follows:
Contact: Debra Brewer Hayes
Phone: (713) 622-7271
E-mail: dhayes@dhayeslaw.com
Address: 4265 San Felipe, Suite 1000, Houston, TX 77027
About Reich & Binstock
Founded in 1984 and operating in every state, Reich & Binstock is a Houston-based law firm that has extensive trial practice and significant experience in virtually every area of civil litigation, including medical malpractice, all areas of personal injury trial law, products liability, toxic and environmental torts, consumer class actions involving consumer protection against insurance fraud, physician protection against insurance bundling and down coding, vanishing life insurance premiums and securities violations. The firm has been successful in numerous defective drug and medical device cases against major health care and pharmaceutical corporations. The partners of the firm have served on several national Multi-District Litigation Steering committees. Reich & Binstock was awarded Texas Super Lawyers status in 2007, 2008, 2009, 2010, 2011 and 2012.
Follow us:
Facebook: http://www.facebook.com/pages/Reich-Binstock-LLP/364426552226
Twitter: @rbfirm
Linkedin: http://www.linkedin.com/company/reich-and-binstock-llp