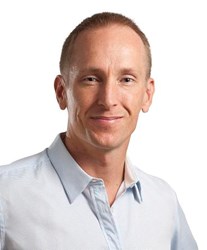 Social media and search are becoming more intertwined.
(PRWEB) September 20, 2013
Word of mouth has traditionally been a big way for a small business to grow. Referrals are the lifeblood of many businesses and until now that has occurred with both social media and email, to a degree.
But now word of mouth can go viral as the social aspect of making a purchase intensifies thanks to social networks focusing more and more on how individuals use social media to discuss brands.
Business coach Gollan adds: "Social media is growing in importance for any business participating in online marketing. Social media and search are becoming more intertwined. Social influence, meanwhile, has a pretty huge impact on paid advertising."
Graph Search from Facebook makes recommendations for restaurants, entertainment etc based on an individual's friends' updates - what is basically word of mouth taken to a whole new level.
The restaurant industry could benefit the most, says the Australian business mentor. In a survey by the catering website Punchh and RunningRestaurants.com, 77 of restaurant owners said they believed that social media helped them acquire new customers. And, as social networks get a better understanding of this, it's clear word of mouth will grow substantially.
The more followers, likes and subscribers a business has across multiple social networks, the more word of mouth referrals it's likely to gain, Gollan explains in his business bulletin Social Media 2013: What Entrepreneurs Need To Know.
Graph Search opens whole new advertising streams for Facebook. Businesses will likely have access to search data from profiles in the future just as they currently have with Google AdWords. Graph Search works by crawling user data to find anyone in the person's friend universe to find mentions of a subject matter they are searching for, including photos, videos, updates, etc. Those results will be returned and on the side there will be room for ads.
Facebook has traditionally been used for personal reasons including staying up to date with family and friends. With Graph Search this changes slightly. That's because search shows intent. A bike shop ad is more likely to convert when someone is searching for bikes than when someone just happens to view a photo of a friend using a bike or even with someone that has mentioned he or she like biking in their interests.
Because of this companies should be considering Facebook advertising as part of their marketing strategy.
Meanwhile, when searching on Google, Google+ members receive a profile image in the results.The profile is also featured on paid results.The more +1s a result has the more likely a person is to click it, according to Google + designers and marketers.
The better a business' or individual's standing on Google+ the higher the possibility of appearing on natural and paid search results.
Additionally Google+ offers Google Authorship. This allows content creators to claim their content by providing information on Google+. In return Google will add certain information to the results with the most notable inclusion being a profile photo. With Authorship setup a company doesn't even have to rank first to get clicks.
Location Check-in is another growth area in social media marketing, with Smartphones in particular having a huge impact on a business with a physical location, points out business expert Gollan. In order to take advantage of this trend however businesses should ensure they have a mobile-optimized website.
Google itself recommends using responsive design - a website that changes depending on the device an individual is using. The aim is to keep the experience similar on all devices, but optimize for screen size. Most web designers should be able to supply responsive design meaning a company will only have the one website to worry about.
A Pinterest Business page is another social media consideration for companies - especially those selling visual products such as fashion and home interior goods. This site is excellent for showing off a company's style and personality and is another way of accessing more online custom.
Video - and YouTube in particular - continues to be an upward trend, especially since faster internet access allows individuals to access videos more easily and frequently. According to YouTube users are more likely to click on video previews than they are the actual full length video which is why they have started including them in search results. Because of this, video should always be part of a company's online marketing strategy.
Find more business marketing tips and information as well as general business coaching advice at Gollan's website today.