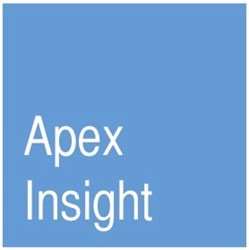 The Royal Mail is re-inventing itself as a parcel carrier geared up to do the deliveries others hate but where market growth is: home shopping deliveries
London (PRWEB UK) 19 September 2013
Apex Insight, an analysis and consulting firm with extensive experience in the logistics sector, notes that the government recently announced (12 September) that it intends to implement the policy which Michael Heseltine and Peter Mandelson wished to but could not: the privatisation of the Royal Mail.
Some may lament the 20-year head start which these delays gave other European leading postal operators, such as Deutsche Post and PostNL – which own DHL and TNT Post respectively – to modernise their operations and expand to new areas. Nevertheless, the Royal Mail is still a formidable business.
Our research shows that, in the face of declining volumes of traditional mail, it is re-inventing itself as a parcel carrier geared up to do the deliveries others hate but where the market growth is: internet shopping deliveries to residential addresses. Recent volume growth means it now has around 30% of the UK parcels market. And it also owns both Parcelforce, successfully turned round as a strongly perfoming, premium business-to-business carrier (with a further 6% market share), and GLS, which has similar positioning across a range of European markets plus a European road network to rival those of TNT or DPD. Estimates of valuation, based on expected dividend payments, are of the order of £3bn.
There are still some obstacles to overcome which could, even now, scupper the sale. These include the prospect of industrial action by the postal workers' union in response to job concerns following privatisation and opposition from TNT Post, which insists that the Royal Mail's VAT exemption gives it an unfair advantage that is harder to justify if the company is in private sector ownership. TNT Post won permission to seek a judicial review of this VAT-exempt status following a judgement in October 2012
However, we expect that the sale will go ahead, and that the Royal Mail will thrive in the private sector. Despite its recent good performance and improved profitability, it still faces significant challenges including aligning its operations to cope with further falls in letter volumes and a falling share in its traditional strength of parcels sent by consumers as competition in that segment increases.