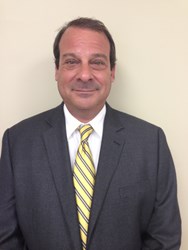 "I am excited to join the fastest growing business in the fresh diet delivery business," shares Richard Silverman.
Boca Raton, FL (PRWEB) September 20, 2013
Richard Silverman, recently named Chief Financial Officer at DeliverLean, brings to the South Florida healthy, gourmet diet delivery service more than 30 years of experience in finance, sales/marketing, and strategic planning. In his prior position, he served as the CFO of The Fresh Diet, Inc., where for three years he helped run one of the country's largest producers of fresh cooked, daily-delivered diet food. For more than 15 years, Richard ran his own consulting firm, where he wrote more than 100 business plans and advised small businesses while helping with multi-million dollar fund raises for most of his clients. Mr. Silverman also owned and operated a specialty auto parts distributorship in Miami, FL where he built the business from the ground up to the second largest in its category in Miami-Dade County.
"I am excited to join the fastest growing business in the fresh diet delivery business. I believe that DeliverLean will be the company that others look to in years to come as the one who did it right. Health and wellness is a theme that will be around for many decades to come. My goal is to help DeliverLean carve out a sizable piece of this multi-billion dollar industry," shares Richard Silverman.
Prior to building his consultancy business, Richard served as the CFO of Bolivia's third largest private mining company. He was charged with developing an expansion plan for the firm's mills and mines to reduce unit costs and increase revenues. Upon completion, he successfully negotiated an $8 million financing package with the private sector division of the International Development Bank.
Silverman holds a Bachelor of Science degree in Computer Science and a Master of Science in Operations Research and Statistics, both from Rensselaer Polytechnic Institute in Troy, NY. He also earned a Master of Business Administration in Finance and International Business from New York University's Stern School of Business.
About DeliverLean
DeliverLean, Florida's fastest growing diet delivery service, was established in September 2011 by health-conscious foodies and savvy business professionals Scott Harris and Olga Kuzenkov as a solution to save people time and energy, while simultaneously providing a nutritious and delicious way to attain a healthy body weight. Insuring DeliverLean's position as the category leader in taste, the company recruited culinary masters Andrew Whiteman and James Donato from two of the most notable private aviation catering companies in the United States to lead the culinary direction of the brand., DeliverLean's calorie and portion controlled meals are packed with lean proteins, fresh fruits and vegetables and complex carbohydrates that are full of vitamins and nutrients, giving customers the energy needed to tackle a busy day. All menus are approved by licensed and registered dietitians that work on-site and all menus are additive-free, low sugar, dairy-free and low-sodium, providing the best fuel for client's bodies. DeliverLean offers a selection of 5 savory meal plans catered to each individual's needs including plans for men, women, diabetics, celiac and those interested in an organic, paleo, gluten-free or vegetarian diets. Equally as important as taste and nutrition is convenience and customer service, thus DeliverLean offers complimentary access to certified nutritionists and the power to skip meal deliveries without penalty. DeliverLean prepares nearly 80,000 meals monthly for customers in South Florida. DeliverLean is currently available from Jupiter, FL to Kendall, FL but expansion to additional markets is set for 2014. DeliverLean, as a growing health & wellness brand, recently introduced OnJuice, a line of organic cold-pressed juices and cleanses – the hottest beverage category in the country. Visit DeliverLean.com or OnJuice.com for more details.
###
For media inquiries, please contact Carma Public Relations & Marketing
Oriane(at)CarmaPR(dot)com | 305.438.9200