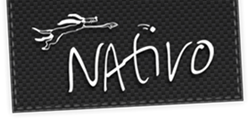 Windsor, CO (PRWEB) September 19, 2013
In Fort Collins, a new company is making a big splash in the dog joint pain supplement market.
Launching earlier this year, Nativo Health Sciences, began production on new, all natural dog-treat joint supplements. In light of a recent study at CU-Boulder that originally focused on treating dogs with chronic pain related to their spines (which was later expanded to include dogs with joint pain), Nativo believes that the new dog glucosamine supplement can work in conjunction with other treatments offered by veterinarians. Nativo, as such, was not part of the CU-Boulder study.
At the forefront of Nativo operations is CEO Patrick Bols.
"Unfortunately, dogs can't let us know when they're feeling any pain in their joints," said Bols. "Many people immediately turn to pharmaceuticals for their own pain, and attempt to treat the symptoms of their dogs' pain the same way. We're hoping that this gives everyone a new option when they visit their vet."
Bols also added that dog owners with an active lifestyle can rest assured that they'll be able to keep bringing their dogs along for the activities.
For more information, visit http://www.dogglucosamine.com.
###
Chris Chavez
Red Rocket Web Specialists
Phone: 970.674.0079
Email: chris(at)thinkredrocket(dot)com
Website: http://www.thinkredrocket.com