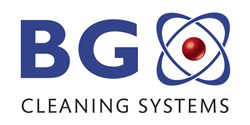 BG Cleaning Systems is a very unique concept... We are geared up to explore the huge potential in this industry with the right business and franchise partners.
Kathmandu, Nepal (PRWEB) September 19, 2013
In line with its global expansion activities, BG Cleaning Systems is participating in the Franchise and Business Opportunities Expo Nepal 2013 on the 20th -22nd of September 2013 in Kathmandu.
The exhibition will be held at the DECC, United World Trade Center, Tripureshwor, Kathmandu, Nepal and BG will be located at Booth B54. This event is acknowledged and supported by the International Franchise Association and by the different national business chambers and associations.
BG Cleaning Systems is a leading international cleaning and facility services company providing multifaceted services to a diversified clientele base. Its unique, avant garde and state-of-the-art concepts and systems are set to revolutionize the industry worldwide by introducing dynamic, innovative and flexible solutions to the market. The world market's traditional and preconceived ideas and practices in the industry will be reorganized and transformed by BG's proven system of operation.
Mr. Benedikt Hjálmarsson (CEO) and Mr. Róbert Óskar Sigurvaldason (Global Expansion Manager) will both be gracing the occasion. According to Mr. Hjálmarsson, "BG Cleaning Systems has so much to offer its current and prospective business partners. Our nearly two (2) decades of professional know-how and expertise in the industry is the most valuable asset that we bring into our partnerships. BG is well known as a trustworthy and reputable organization. We provide our valuable clients with tailor made services and personalized customer services. To us, honesty is still the best policy and we go into all our business relationships in this manner. We also do our best to always be a few steps ahead of everyone in the cleaning and facility services industry. We look forward to meeting like-minded qualified entrepreneurs and business organizations from all over the world in this Franchise and Business Opportunity Expo in Kathmandu and aim to garner good and lasting business partnerships with the right people and/or organizations."
Mr. Sigurvaldason states, " BG Cleaning Systems is a very unique concept. Our portfolio of cleaning services is probably one of the largest in the world. In addition to this, we are flexible. Our innovative and cutting edge systems are tailor made for each market and customized to the client's specific needs and requirements. Our franchise opportunity is a complete business package. We are systematic yet dynamic. We assist and guide our business partners every step of the way because we consider the worldwide BG Cleaning Systems organization as a big and close-knit family. We intend to impart our treasure trove of knowledge and expertise to our business partners and expand expeditiously into all available markets. We can then forge full speed ahead in the growth and development of BG Cleaning Systems globally. Cleaning is one of the basic needs in both developed and developing markets. Where there is a building, the need for cleaning and facility services will always exist. BG affords professional, high quality, effective, efficient, and innovative cleaning and facility services that are cost-effective in the long run. BG Cleaning Systems has been proven to suit all types of markets and all kinds of economical situations. We are geared up to explore the huge potential in this industry with the right business and franchise partners."
With the high quality standards from its origins in Iceland, one of the cleanest countries in the world, BG Cleaning Systems sets out to find more suitable business and franchise partners in its quest to afford its broad spectrum of services to the world market and, in doing so, ensure a cleaner future for all.
For further information, contact them at franchise@bgcleaning.com or at +354 533 5004 or visit their website http://www.bgcleaning.com.