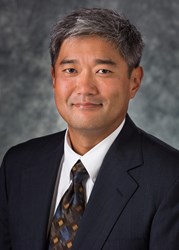 Albany, NY (PRWEB) September 18, 2013
As CDPHP® continues its mission of providing high-quality, low-cost care to its members, the company is pleased to announce the addition of Edward B. Yoon, MD as a medical director.
In his role, Dr. Yoon will provide support to the health plan's Enhanced Primary Care (EPC) program, a nationally recognized and innovative patient-centered medical home.
Prior to joining CDPHP, Dr. Yoon was a family practitioner at Clifton Park Family Medicine and a medical director at Blue Shield of Northeastern New York. Dr. Yoon has also served as the physician manager/director for Urgent Care Delmar, Urgent Care Niskayuna, Urgent Care Schodack, Niskayuna Family Medicine, and Clifton Park Family Medicine.
Dr. Yoon is trained in obstetrics and gynecology and is board certified in family medicine. He earned his Bachelor of Science degree from the University of Akron (Ohio) and Doctor of Medicine from Northeastern Ohio Universities College of Medicine. He has worked in private practice and for hospitals in North Carolina and Ohio, as well as at Highland Hospital in Rochester.
Click here read to more about how CDPHP members are benefitting from EPC.
About CDPHP®
Established in 1984, CDPHP is a physician-founded, member-focused and community-based not-for-profit health plan that offers high-quality affordable health insurance plans to members in 24 counties throughout New York. CDPHP is also on Facebook, Twitter, LinkedIn and Pinterest.