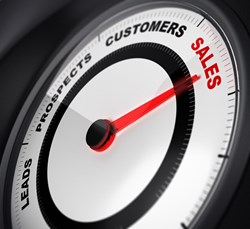 Figuring out how to navigate and innovate the online marketing terrain was a matter of necessity.
National (PRWEB) September 19, 2013
Before developing Seva Call, an algorithm that connects searching consumers to available service pros in seconds, founder Gurpreet Singh learned digital marketing the hard way as owner of a Potomac, MD-based computer repair company. "Figuring out how to navigate and innovate the online marketing terrain was a matter of necessity", Gurpreet said. Based on U.S. government data, a Sterling-Shorthand 2012 report found that information found online influences almost half of consumer's discretionary spending.
Here are 5 tips drawn from Gurpreet's own personal experience as a small business owner and his extensive research in the industry.
Update Directory Listings:
Forty-three percent of small businesses have outdated contact information in at least 1 online listing. Such discrepancies collectively cost businesses $10.3 billion dollars annually. To combat this, Gurpreet recommends searching for bad business listings using the various search engines like Google, Bing, and Yahoo. Then, business owners should browse the results. Most directories have an Update Listing option, but if not then email the company to have the information addressed.
"It's also a good idea to search your biggest competitors too. You definitely want to be a listed option wherever they are advertised", Gurpreet Added.
Have a Complete "Contact Us" Page:
"It's surprisingly common for people to omit the phone number from the company website", Gurpreet noted. In fact, 60% of business websites do not list the phone number (BIA Kelsey 2012). Of course, that's only the tip of the iceberg when it comes to website usability problems - problems finding content resulted in 50% of lost sales in 2011 (Forrester 2012).
Gurpreet recommends having family and friends review the website and creating it with certain customer types in mind. "Create personas: a busy mom, a senior citizen, or some other typical customer type. Think about what tabs and tags the website needs from their prospective."
Be Accessible Via Mobile:
According to Gurpreet, mobile compatibility is becoming more important every day. In fact, according to BIA Kelsey, 93.3% of websites don't work well via mobile, despite the fact that when consumers search on mobile, it means serious business. Eighty-eight percent of mobile searchers become active consumers within 24hrs (Google 2011), making mobile search traffic among the hottest lead drivers. "Lots of services make websites mobile compatible- Spotzer.com is one such site. They enable features like streamlined, small screen-friendly versions of the site with click-to-call functionality."
Calculate Your ROI:
Of course, digital marketing strategy results vary. Solve Media found that consumers are more likely to survive a plane crash than to click on a PPC advertising. Specifically, 8% of users did 85% of the clicking in web ads. "Comparing the Return On Investment between various outreach strategies helps entrepreneurs determine where best to spend their time and advertising dollars", Gurpreet explained.
To get businesses started on measuring their marketing ROI, Gurpreet offered this simple formula:
(Revenue from Investment - Cost of Investment)/Cost of Investment = ROI
"Just subtract Cost of Investment from the Revenue Gained from the Investment. Finally, take the difference and divide it by the Cost of Investment. Do this for each marketing strategy employed", directed Gurpreet.
Reduce Reliance On Marketing Gambles:
One way to maximize return on investment is to get more qualified leads, higher quality interactions, and at a lower cost. "While most businesses take every service request Seva Call sends, some use the free lead preview function to make sure that each call they pay for is making a bigger purchase", Gurpreet explained, adding that the service was designed to be obligation-free. Businesses choose whether to take each call and pay about $15 dollars per live conversation with an actively searching consumer.
Gurpreet, whose business is launching an upgraded business advice blog and an iPhone and Android in the near future, continues to advocate for small businesses, consumers, and communities. Business owners can visit the Seva Call business page to learn more about enhancing local search accessibility using Seva Call.
Seva Call raised $1.3 million in Series-A funding last fall and has launched in cities across the United States including Miami, Atlanta, Indianapolis, Baltimore, Philadelphia, Columbus, and Boston. Connect on Facebook, Twitter and YouTube.