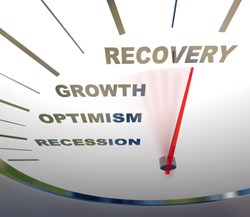 We are in the right place, at the right time. Our biggest assets are the 100 years of combined experience we have in the real estate industry.
Las Vegas, Nevada (PRWEB) September 17, 2013
There was a time, not too long ago, when the city of Las Vegas played a major role in the real estate crash of 2008. The city of nearly 2 million residents was branded as the "ground zero" to the crisis. "It was a perfect storm for an economic disaster. Las Vegas had experienced too much growth, too fast. That created an unsteady foundation of unrealistic financial expectations and commitments. Ultimately that foundation simply gave out," said Mike Eckerman of real estate asset management firm, Novus Dia Financial.
As the Las Vegas real estate market began to show signs of life a few years ago, Eckerman and his team at Novus Dia started purchasing many of those distressed casualties and turned them into lucrative, income producing investments. "We are in the right place, at the right time. Our biggest assets are the 100 years of combined experience we have in the real estate industry. We are very well poised to continue adding additional experience as the market continues changing and improving," Eckerman explains.
According to the latest data from the Greater Las Vegas Association of Realtors, Las Vegas is currently the top city in the nation with the greatest increases in home valuations. Some experts are saying as a result of that news, large investment firms like Blackstone and Colony Capital have begun slowing down their purchasing in the Las Vegas market. "That vacancy will leave more opportunity for us to grow. We aren't purchasing properties within a specific category like many of the larger hedge funds do. We look at the complete valuation, which includes the latest market trends and base our criteria off of those results. More often than not, big things come in small packages," said Eckerman.
Aside from having a strong presence in Las Vegas, Novus Dia is expanding into the growing markets of Southern California. Eckerman's company has opened offices in Newport Beach and Beverly Hills. "Our goal is to have the flexibility of having access to more of those investment opportunities within these encouraging markets," Eckerman explains.
According to a September,12th article, DQ News, a real estate data research company, reported Southern California home prices increased for an eighth consecutive month showing a total yearly increase of 24.6%, making Southern California a favorite for sophisticated investors. "Southern California is a very confident market right now. The inventory remains below the national average and demand continues to surge in addition to improving credit conditions," Eckerman said.
Novus Dia Financial is a Real Estate Asset Management and Strategy Firm that specializes in acquiring, leasing and selling Residential Real Estate. Novus Dia Financial also provides education to individuals on how they can earn above market returns through Proprietary Real Estate Investment Strategies. Novus Dia has office locations in Las Vegas, Newport Beach, Beverly Hills and San Francisco.