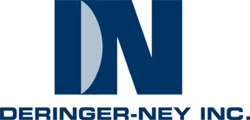 Vernon Hills, Ill (PRWEB) September 19, 2013
Deringer-Ney is pleased to announce that Joseph Kain has joined our organization in the role of Product Manager-Engineered Materials.
Joe will be responsible for leading the future development and expansion of our custom alloy wire and strip business. He comes to us with extensive background & experience in the application and marketing of Precious Metal and Nickel Titanium ("Nitinol") materials to the medical device, automotive and aerospace industries.
His previous experience at Johnson Matthey, Inc and Fort Wayne Metals coupled with his formal Metallurgical Engineering training will make Joe a valuable addition to our organization going forward.
Please join us in welcoming Joe to Deringer-Ney.
About Deringer-Ney:
Deringer-Ney is a leading manufacturer of high performance precious metal alloys and parts used in semiconductor test, semiconductor fab, automotive sensing, medical device, electrical switching, and controls industries. The company employs over 350 people and has manufacturing plants in North America and Mexico. To learn more about Deringer-Ney, visit: http://www.deringerney.com/.