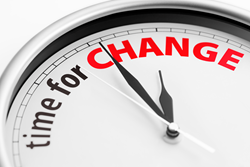 75% of Canadians feel it is unacceptable to wait in line for more than four minutes.
Toronto, Ontario (PRWEB) September 18, 2013
It's one of the worst parts of your day – right above sitting next to the smelly guy on the bus and right below getting gum on your shoe – waiting in line for debit or credit card payment processing is nobody's idea of fun.
"Four minutes is the absolute limit," explains Parry Rosenberg, "after four minutes waiting in line, Canadians get fed up with their small business merchants and it becomes an unpleasant experience for everyone."
As Rosenberg, Vice President of Sales and Marketing at MONEXgroup, elaborates, there are a number of old tricks businesses use to keep their customers unaware of (or at least highly distracted) during long wait times. "You can put last minute impulse items at the front, you can place televisions intermittently, you can blast the radio - or you can actually give them what they want."
What they want, according to Rosenberg, is to leave the store as quickly as possible! "In fact," Rosenberg pontificates, "75% of Canadians feel it is unacceptable to wait in line for more than four minutes."
Luckily, MONEXgroup terminals, while providing industry leading protection and security, also offer a staggeringly fast option - Contactless Payments. Contactless Payments are a fast, secure way to accept debit and credit cards. With no need for a PIN or signature, low-ticket purchases just got easier – customers simply tap and pay and are on their way.
MONEXgroup is the leading independent provider of payment processing services in Canada, offering the lowest rates in the industry. Our services include: debit card and credit card point-of-sale (POS) terminals, mobile, integrated and e-commerce online payment products. MONEXgroup serves over 14,000 merchant accounts across Canada in all market segments including: restaurants, business-to-business, professional services, leisure and hospitality.
They say a big line means there's probably something great on the other end; MONEXgroup says, "Why wait for great?"