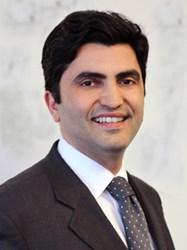 ​I​t is common to encounter patients who want to look more mainstream, or embody a certain characteristic that's popular at the moment.
Beverly Hills, CA (PRWEB) September 26, 2013
On Wednesday, September 11, 2013, talk show host Julie Chen revealed on The Talk that she underwent surgery 20 years ago to widen her "Asian eyes." An act that she kept private until now, the surgery was advised by agents and employers in the news industry. Beverly Hills facial plastic surgeon Babak Azizzadeh, MD, FACS, says ​that no matter what a patient's reasons are for undergoing surgery, it is up to the surgeon to make sure the patient looks natural and appropriate for his/her ethnicity.
"​I​t is common to encounter patients who want to look more mainstream, or embody a certain characteristic that's popular at the moment. It is the job of the surgeon to make sure the surgery is done in a manner that respects ethnic characteristics," said Dr. Azizzadeh. Chen claims that a former employer told her she would never be a TV anchor because the city didn't have a large Asian community; therefore, the community wouldn't be able to relate to her. After much contemplation, she decided that undergoing surgery to make her eyes bigger would be the best move for her career.
"It is never an easy decision for someone to change or alter an ethnic characteristic. What's important, though, is that they seek surgical treatment from a plastic surgeon experienced in ethnic facial plastic surgery. Julie Chen's surgery was obviously done very well, as ethnic characteristics were preserved, and, without looking at a before picture, you cannot tell she had any work done," said Dr. Azizzadeh, facial plastic surgeon in Beverly Hills.
Dr. Babak Azizzadeh is a world-renowned facial plastic and reconstructive surgeon known for his natural-looking results. He commonly performs the procedure Julie Chen had, known as Asian blepharoplasty. Asian blepharoplasty is an eyelid surgery in which the surgeon creates a crease in the upper eyelid to create a double eyelid fold, which also widens the appearance of the eyes.
"Asian blepharoplasty is usually an outpatient procedure that only requires a couple days of downtime before the patient can return to work. When done by an experienced facial plastic surgeon, the Asian blepharoplasty can produce a subtle, natural-looking result," explained Dr. Azizzadeh.
Dr. Azizzadeh is a facial plastic surgery expert, recognized as a Top Doctor by the US News & World Report. He completed a fellowship in facial plastic and reconstructive surgery at the prestigious Harvard Medical School, and is the author of five bestselling books, including "Master Techniques in Facial Rejuvenation" and "Beverly Hills Beauty Secrets." Dr. Azizzadeh is also the director of the USC Facial Plastic Fellowship Program, and the director of the world renowned Cedars-Sinai Advances in Multispecialty Aesthetic and Reconstructive Surgery Symposium.
To learn more about Asian blepharoplasty, contact the CENTER for Advanced Facial Plastic Surgery at (310) 657-2203.