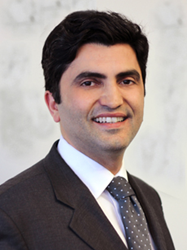 Certain procedures complement each other to produce the best aesthetic result.
Beverly Hills, CA (PRWEB) September 27, 2013
In a new article published on FaceliftNet.com, world-renowned facial plastic surgeon Babak Azizzadeh, MD, FACS, explains the pros and cons of having multiple cosmetic procedures performed at the same time. It is common for patients to get more than one procedure at a time to reduce downtime and limit anesthesia exposure. Dr. Azizzadeh frequently performs complementary cosmetic procedures at the CENTER for Advanced Facelift Surgery in Beverly Hills.
"The facelift is a procedure that many patients want in addition to something else for complete facial rejuvenation and a more youthful appearance. I almost always perform multilevel fat grafting along with a lower facelift, for instance, to restore lost volume in the cheeks and temples.Together, these two procedures produce a firming, plumping effect that takes years off the patient's appearance," explained Dr. Azizzadeh.
A patient who wants more than one procedure should look into having them performed in one session so that he or she only has to go through one recovery. One surgery also means the patient is only put under anesthesia once, reducing overall risk. Other procedures that work well together are facelift with laser skin resurfacing and facelift with chin augmentation.
"Certain procedures complement each other to produce the best aesthetic result. A facelift addresses skin laxity, but not skin tone or texture, so laser resurfacing is a good choice for that. On the other hand, someone unhappy with a weak chin and sagging jowls would benefit from a facelift with a chin implant. They can get maximum results in minimal time," said Dr. Babak Azizzadeh, Director of the CENTER for Advanced Facelift Surgery in Beverly Hills.
Dr. Azizzadeh does advise, though, that patients do extensive research on their plastic surgeons before getting treatment. Choosing an inexperienced facial plastic surgeon for one procedure could be detrimental but even worse if you have multiple procedures done at one time.
It is also important to note that there are times that surgeons ​should be more cautious about combining surgery,​ such as major aesthetic and reconstructive surgeries of the breast and body. It can be done safely o​​n certain patients who are healthy, but a full clearance by an internist or cardiologist is recommended​.​
"It is imperative that people choose a well trained, experienced facial plastic surgeon. Do research on his or her credentials and ask to see before-and-after pictures. Any reputable surgeon will be able to attest to his or her training and experience," advised Dr. Babak Azizzadeh.
Dr. Azizzadeh is a facelift expert, recognized as a Top Doctor by the US News & World Report. He completed a fellowship in facial plastic and reconstructive surgery at the prestigious Harvard Medical School, and is the author of five bestselling books, including "Master Techniques in Facial Rejuvenation" and "Beverly Hills Beauty Secrets." Dr. Azizzadeh is also the director of the USC Facial Plastic Fellowship Program, and the director of the world renowned Cedars-Sinai Advances in Multispecialty Aesthetic and Reconstructive Surgery Symposium.
For more information on complementary cosmetic procedures, contact the CENTER for Advanced Facelift Surgery at (310) 657-2203.