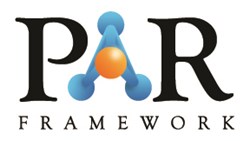 Boulder, CO (PRWEB) September 18, 2013
The WICHE Cooperative for Educational Technologies (WCET) is pleased to announce that their Predictive Analytics Reporting (PAR) Framework has received the 2013 National University Technology Network (NUTN) Distance Education Innovation Award.
The NUTN Distance Education Innovation Award is presented to an individual or group of individuals representing an institution for developing an innovative programs or practice that contributes to the field of distance education.
PAR was recognized for its collaborative, multi-institutional effort to voluntarily create a single, federated dataset of student and course records from two-year, four-year, public, proprietary, traditional, and progressive institutions to collaborate on identifying points of student loss. PAR is focused on using predictive analytics to improve student success. Current efforts focus on online and blended programs. Deliverables include flexible predictive models, openly published common data definitions, and a student success matrix that links predictions with interventions and student supports, making predictions actionable. With sixteen WCET member institutions, over 1.8 million anonymized student records, and 13.1 million institutionally de-identified course-level records, the PAR Framework offers educational stakeholders a unique multi-institutional lens for examining dimensions of student success.
"We are honored by the receipt of this award from NUTN," said Ellen Wagner, WCET Executive Director. "The recognition from our peers and colleagues is high praise, indeed. It tells us that PAR's focus on helping institutions take action on the results of predictive analyses resonates with the shared commitment we all have to help students succeed. NUTN sees that PAR helps postsecondary institutions respond to the 'Now What?' problem by identifying predictors of student risk, linking the predictors to available interventions, applying best-fit interventions and measuring the results."
To learn more about the Predictive Analytics Reporting (PAR) Framework, visit the website at http://parframework.org.
The WICHE Cooperative for Educational Technologies (WCET) is a cooperative, membership-driven, non-profit provider of solutions and services that accelerate the adoption of effective practices and policies, advancing excellence in technology-enhanced teaching and learning in higher education. More information about WCET's institutional membership resources, services and common interest groups can be found on WCET's website, http://wcet.wiche.edu.