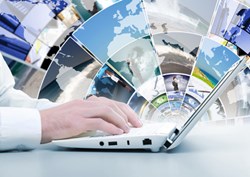 The service has been refined for both speed and compatibility
Dallas, Texas (PRWEB) September 18, 2013
idcloak launches a free unblock Facebook proxy for fans of the site whose access is restricted by a local WiFi network, as occurs frequently in workplaces and universities. By connecting to Facebook through one of the service's remote proxy servers, any website blocks on the connection are bypassed.
The proxy operates through a simple website interface which invites the user to choose encryption options and server location. When Facebook is requested, the proxy retrieves the social media site's content and displays it for the user on the proxy's web page, where he or she may interact with the site as usual.
The service has been refined for both speed and compatibility, as idcloak's senior researcher Robin Welles explains, "We are able to operate the proxy at high speed by balancing the load between three servers around the world. Users may also pick the one closest to them to minimize the lag that is incurred by long-distance connections. Later this year, we will expand to five servers, adding Germany and Australia to our network. Our user capacity will stay well ahead of the user growth curve."
The proxy connects to the mobile version of Facebook which, Welles believes, is best suited for the market, since most people will be connecting via their smartphones. "It is true most people will be using our proxy to unblock Facebook from a phone but that's not the only reason we opted for the mobile version. You have to understand that Facebook is an extremely complex site; compatibility and aesthetics suffer tremendously when you redisplay the site on a proxy page. The mobile version is simple and highly usable – as if it were made for proxies."
Those requiring access to the full version of Facebook on censored internet connections will be pleased to learn that idcloak is two weeks away from launching the VPN unblocker, a software-run proxy service that supports any website or internet-accessing program. An early bird discount is currently available for the VPN on idcloak.com.
idcloak's Knowledge Center offers advice and guidance on censorship unblocking.