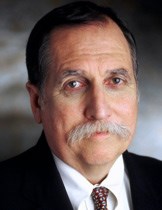 Creating a sense of place is essential to developing vibrant, livable communities.
Baltimore, Md. (PRWEB) September 18, 2013
Is your community urban hip, eco-smart, or resort chic? Establish your community's sense of place at the Maryland Economic Development Association's (MEDA) Fall Conference, "Setting the Pace for Place Making: The Economics of Creating Innovative Rural, Suburban and Urban Communities," on Tuesday, October 1 in Frederick, Md.
The conference will introduce the place makers who are spurring job creation and paving the way in community development, and help Maryland's economic and community developers capitalize on local attributes creating mass appeal. Urban planners, developers, and officials at the conference will share proven strategies and set the pace for Maryland's places today. Held from 8:00 am to 1:30 pm at the Great Hall at All Saints Church, 106 West Church Street in Frederick, the event coincides with Maryland's Economic Development Week which highlights the partnerships strengthening our state's competitiveness.
"Creating a sense of place is essential to developing vibrant, livable communities," said Lawrence F. Twele, CEcD, MEDA President. "Place making blends the concrete with the intangible. You must capitalize on your community's physical attributes, and the social perceptions of those attributes. This conference will help economic development professionals do just that."
Ed McMahon, Senior Resident Fellow at the Urban Land Institute, will kick off the conference as the morning keynote. A pioneer in the place making field, McMahon will explore how the planning process is a springboard for successful community development.
Other highlights include a place making discussion, moderated by Maryland Department of Planning Deputy Secretary Amanda Conn, with the Mid-Atlantic's leading developers, including Brett Summers from NOVO Development and Jason Duckworth of Arcadia Land Company. Another session will emphasize the value of place making to economic and community developers, highlighting successes in Maryland's urban, suburban, and rural communities. Participants for this session include: Richard Griffin, AICP, CEcD, Director of Economic Development for the City of Frederick (moderator); Michael W. Koch, Economic Development Director for Garrett County; W. David Dabney, Executive Director, Bethesda Urban Partnership; Kimberly A. Clark, Executive Vice President, Baltimore Development Corporation; and Michael Day, Director of Economic Development, Town of Berlin.
MEDA's luncheon keynote speaker will be celebrated urban planner Ben Muldrow, a partner at Arnett Muldrow & Associates, who will discuss branding within place making.
The MEDA Fall Conference is sponsored by the City of Frederick and the Maryland Department of Housing and Community Development.
To attend the MEDA Fall Conference, visit: http://www.medamd.com or call 410-347-1246.
MEDA enhances the knowledge and skills of its members and encourages partnerships and networking among those committed to bringing jobs and investment to Maryland. Since 1961, MEDA has operated as a nonprofit organization of economic development professionals, whose members promote the economic well-being of Maryland and work to improve the state's business climate.