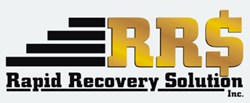 Bohemia, NY (PRWEB) September 18, 2013
Rapid Recovery Solution, Inc.is interpreting a new study performed Experian-Oliver Wyman Market Intelligence Reports that ranks each state by average consumer debt.
According to a September 16 article from ABC News titled "The Most Debt-Free States in America," Iowa lays claim to the least-indebted populace in the Union with $2,904 in credit card balance on average. North Dakota comes in second place with $2,971 and is the only other state with under $3,000. Utah, South Dakota, Wisconsin, Idaho, Nebraska, Montana, West Virginia and Kentucky round out the top 10.
Coincidentally or not, this group lines up closely with Credit.com's list of states that are leading the American housing recovery. In addition to low credit card balances, homeowners of these states enjoy high credit scores with few foreclosures, exhibiting responsible financial practices. On the other hand, Alaska New Jersey and display the least spending restraint, with average credit card balances exceeding $4,500.
John Monderine, CEO of Rapid Recovery Solutions, provides insight. "Average debt is not directly equitable to median income, as evidenced by this list. However, as many commercial collection agencies can confirm, business leaders and consumers often make this assumption" Monderine continues. "Every region of this country should make conscious efforts to improve their credit standings and avoid needless debt. We should all take cues from the responsible standards set by Iowa and the Dakotas."
Founded in 2006, Rapid Recovery Solution, Inc. is headquartered at the highest point of beautiful Long Island. Rapid Recovery Collection Agency is committed to recovering your funds. We believe that every debtor has the ability to pay if motivated correctly. We DO NOT alienate the debtors; we attempt to align with them and offer a number of ways to resolve not only your debt but also all their debts.
#####