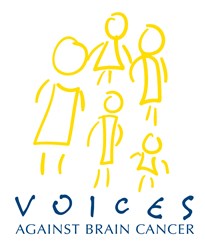 New York, NY (PRWEB) September 19, 2013
Voices Against Brain Cancer, an organization dedicated to brain cancer research and advocacy, discusses a possible breakthrough in brain cancer treatment that could potentially double survival rates, according to Dr. Charles Cobbs of California Pacific Medical Center.
According to a September 13, 2013 article published by Komo News titled "Doctor brings breakthrough brain cancer treatment to Seattle," Dr. Charles Cobbs, a surgeon and oncologist at California Pacific Medical Center, has spent several years experimenting with a new brain cancer treatment that could potentially double survival rates.
Because of limited research, potential side effects and high costs, his approach has not been "embraced by the entire medical community." However, Cobbs is hoping his new job as director of the Ivy Center for Advanced Brain Tumor Treatment in Seattle will provide him with the opportunity to lead further research into saving those who suffer from the terrible disease.
The article states that, over the past several years, Cobbs has focused his research on Cytomegalovirus, a common virus that infects "50 to 80 percent of adults by age 40." He tested cancerous tumor samples and found that every single one tested positive for cytomegalovirus.
With this newfound discovery, he shifted his focus to the antiviral drug valganciclovir (Valcyte) which is typically used to treat the virus in AIDS patients. Cobbs, in collaboration with Dr. Cecilia Soderberg-Naucler, started a clinical trial treating glioblastoma patients with Valcyte in addition to the standard brain cancer treatment protocol of surgery, chemotherapy and radiation.
The median survival rate for glioblastoma is normally 15 months and only about 15 to 20 percent of patients live for two years or more. However, 90 percent of trial patients on Valcyte lived for at least two years after their primary diagnosis. The median survival rate for patients in the clinical trial was 56 months, approximately over four and a half years.
"If these results are able to be repeated it would be the biggest breakthrough ever by far for brain cancer treatment," says Cobb. "Successes in the past decade have only increased median survival rates by a couple months. We're talking about doubling survival rates."
Michael Klipper, chairman of Voices Against Brain Cancer, an organization dedicated to brain cancer research and advocacy, says breakthrough news like this is extremely comforting to those in the brain cancer community. "Brain cancer has probably one of the grimmest prognoses of all cancers. The news of this possible new treatment provides those who have been directly affected with brain cancer with the hope that there will one day be a cure."
VABC has a wide variety of initiatives in place for brain cancer research, awareness and support. The organization's research grants fund cutting-edge research programs that will have a monumental impact on the diagnosis and treatment of brain cancer. VABC currently funds research at several esteemed institutions such as Brookhaven National Laboratory, Cleveland Clinic, Columbia, Cornell, Duke, Harvard, John Hopkins, Memorial Sloan-Kettering and Yale, to name a few.
VABC's mission is to find a cure for brain cancer by advancing scientific research, increasing awareness within the medical community and supporting patients, their families and caregivers afflicted with this devastating disease.
For press inquiries, please contact: 5W Public Relations.
#####