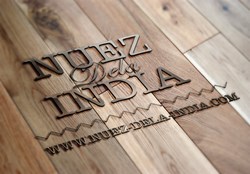 Unlike other products with harsh and painful effects and less than stellar results, Nuez dela India is a high quality, gentle product that is easy on the system.
Pompano Beach, Florida (PRWEB) September 19, 2013
Nuez de la India gets a US distribution with BuyBuySocial and Labhealth promoting this 100% natural seed.
Nuez de la India is a pure Amazonian nut with great overall health and weight loss benefits. Individuals only need to drink its preparation before bedtime for up to six weeks to get positive results.
BuyBuySocial has secured an exclusive partnership with the best South American production plant, ensuring distribution of the highest quality product available in the world. The company is therefore becoming the number one authentic Nuez dela India distributor in the country.
Nuez de la India is now available on BuyBuySocial (http://www.buybuysocial.com/products/nuez-de-la-india) for convenient and easy purchase.
About BuyBuySocial
BuyBuySocial is an e-commerce company focusing on health and beauty products, with a social component and service orientation.
For more information, visit http://nuez-dela-india.com/.